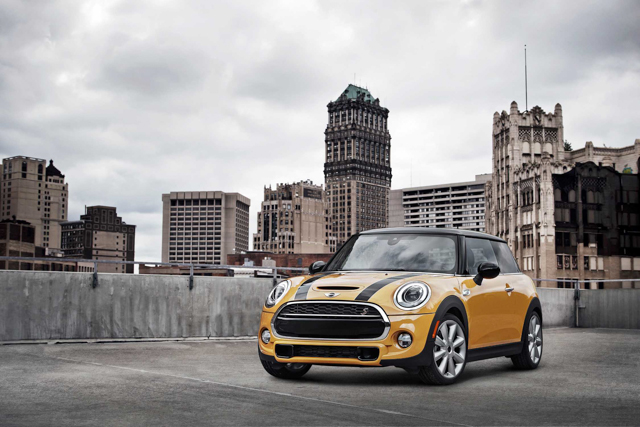 The MINI Cooper is all-new for 2014, and its new technology and powertrains will no doubt
soon spread to the rest of the MINI lineup. More efficient and more powerful (and just as
stylish), the MINI Cooper's also staying close to the line on pricing, starting at just a
hair under $20,000. The next-generation MINI goes on sale in the spring.
Pricing has been set at $19,950 for the MINI Cooper and $23,600 for the Cooper S. The
evolutionary styling is instantly recognizable and features all of the distinctive brand's
hallmarks: oval headlamps with distinct front fenders, contrasting-color roof, upright
greenhouse and an athletic stance with the wheels at the corners. The interior has been
significantly upgraded, including new smartphone connectivity features and driver-assistance
systems. The MINI Cooper justifies its premium-compact status by borrowing features from
luxury cars.
A new range of three- and four-cylinder engines provides a small horsepower increase and big
changes in fuel consumption, making the MINI Cooper an even more compelling commuter. Gotta
have one? MINI's online ordering system is currently up and running.