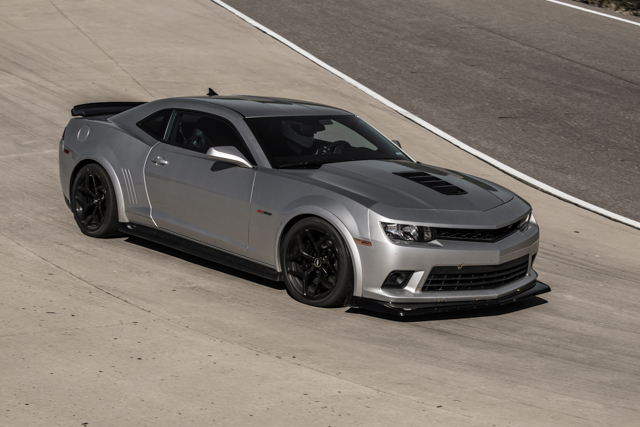 The upcoming 2014 Chevrolet Z/28 is a serious performance car, offering significant upgrades over the already-capable Camaro. It also offers a significant price upgrade. Chevrolet just announced a surprising starting price of $75,000 for the Z/28. That's well into the same territory occupied by cars like the Jaguar F-Type, Porsche 911 and even Chevrolet's own Corvette. Will the Z/28 justify its bottom line?
The odds look good that it will. Stripped down for maximum lightness and performance, the Z/28 has increases in power, handling and overall performance that will definitely set it apart from the standard Camaro when it hits the streets this year. Chevy famously racked up a Porsche- and Lamborghini-beating time on the Nürburgring earlier this year.
It starts with a 7.0 liter LS7 V8 under the hood. The engines are hand-built at GM's new Performance Build Center in Ohio, and rated at 505 horsepower and 481 pound-feet of torque. A limited-slip differential helps the six-speed manual transmission to get the power to the ground. The Torsen limited-slip is augmented by Chevrolet's Performance Traction Management system, offering adjustable throttle and braking input.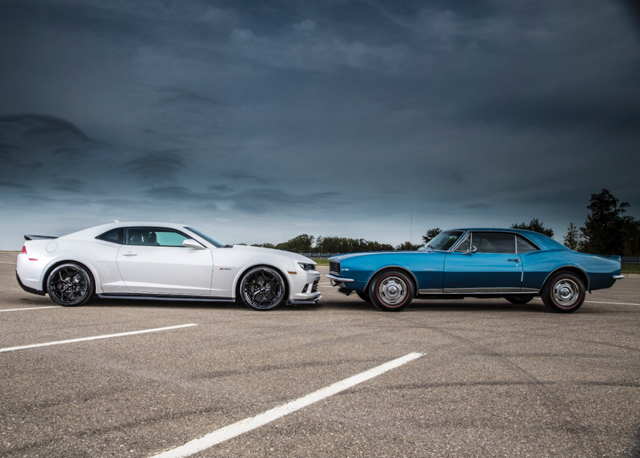 The shocks are adjustable, offering four levels of damping control. Track performance is the focus, with stiffened springs and bushings at all four corners and nineteen-inch aluminum wheels. Pirelli PZero Trofeo R tires are standard, the first time these wide, grippy tires have been used on a production car. Brembo Carbon Ceramic Matrix rotors with fixed monoblock calipers bring the Z/28 to a stop, and the body modifications include brake cooling ducts. Chevy says it's capable of exerting at least 1.5 g of stopping power and 1.08 g on the skidpad.
Chevrolet has sent the Z/28 on a serious diet that would make any racer proud. Lighter sound deadening, a lighter battery, thinner rear-window-glass and of course an air conditioning delete and lightened rear seats are all changes from the base Camaro. Lightweight Recaro sport seats with cutouts for five-point harnesses are also used. Air conditioning is optional.
From without, the Z/28 is distinguished by a revised front fascia with splitter, massive wheels and subtle ground effects. The top-dog Camaro goes on sale at the end of January.