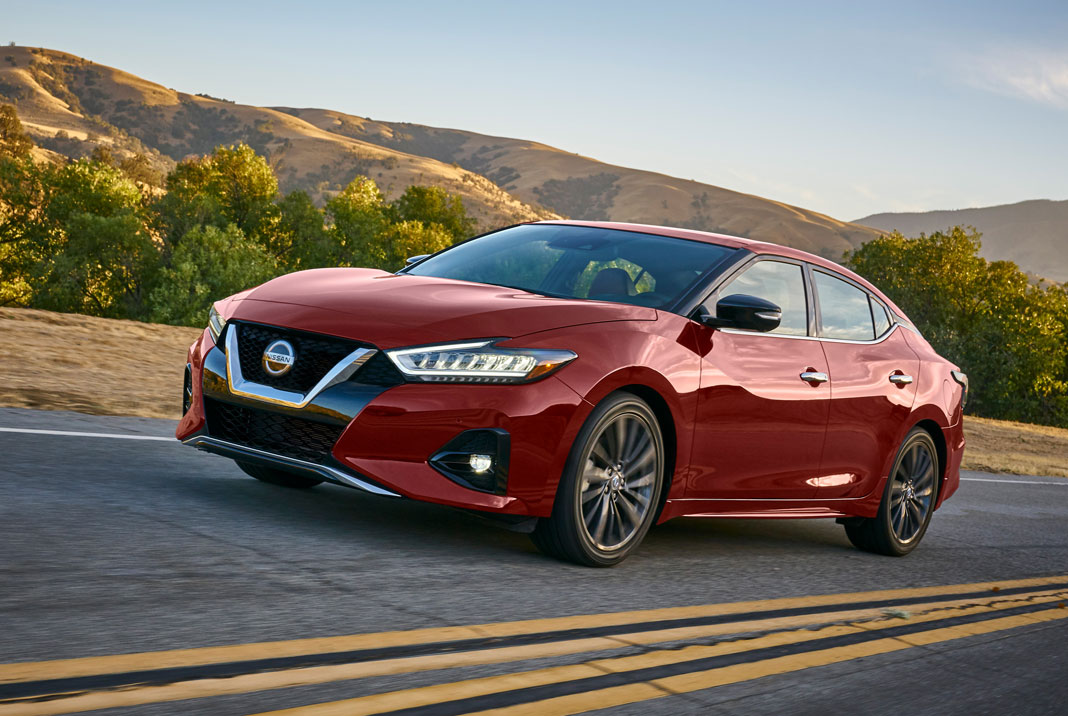 If you've focused on the auto industry lately, you've probably noticed a trend -- you see more Sport Utility Vehicles and Light Trucks on the road than sedans like the 2019 Nissan Maxima.  Well, that's because my fellow Americans have an insatiable appetite for all things tall. Where a Minivan would normally do, folks, especially those of us including myself who would rather walk than be caught driving a Minivan, are opting for three row Utes. Where a now-hard-to-find Station Wagon would suffice, American consumers love high-off-the-road Muranos, Escalades and Pathfinders.
So it gives me great pleasure to present to you the original four-door "Coupe," the Nissan Maxima. Yes, a "Coupe" is defined as having two doors, but the Mercedes CLS, BMW Gran Coupe and Audi A7 created a new class of sedans. Or did they? Actually, no, as Nissan's third generation Maxima, built between 1989 and 1994, wore a 4DSC sticker on rear windows, which stood for Four Door Sports Car, which is essentially what today's four door "Coupes" are trying to express what they are to consumers. Luxury, four doors and sports car-like handling can be had in one package. So let's give the Maxima the props it deserves.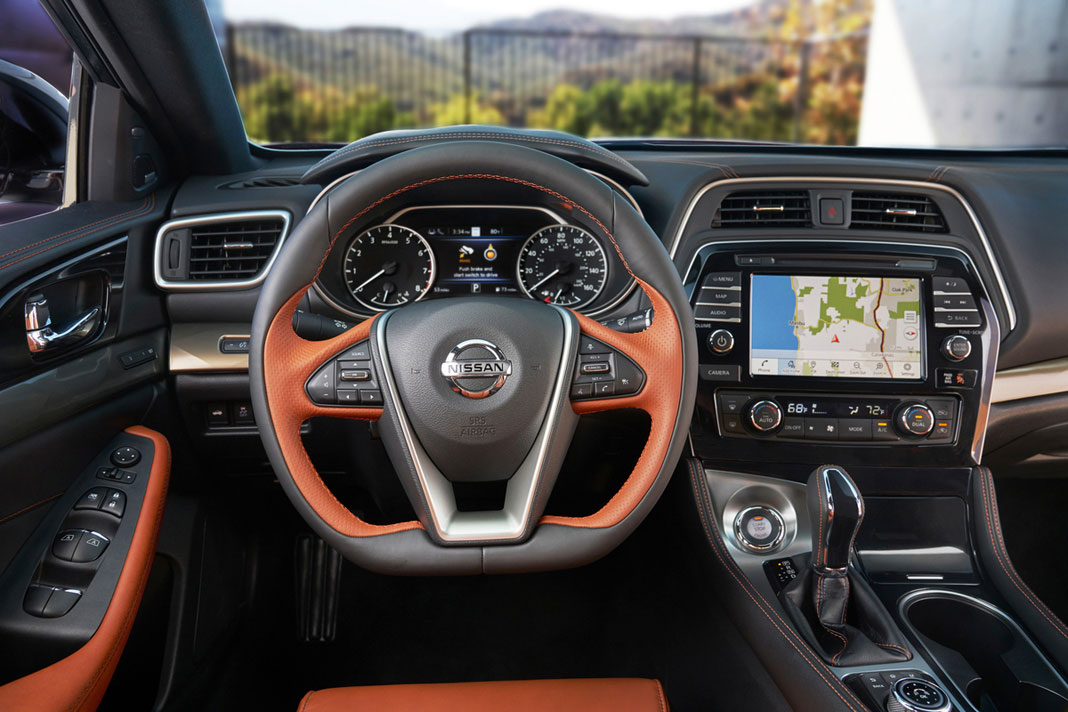 For 2019, the Maxima is Maximum. Styling is off the charts, with a super aerodynamic design that takes the styling right to the edge, but doesn't fall off the cliff like some Japanese manufacturers tend to do through overstyling. It's long and lean, with a tall, sculpted beltline that gives the impression the Maxima is taller than it actually is. This is one gorgeous automobile.
New Maximas are available in three trim levels: S, SV, SL, SR, Platinum, and Platinum Reserve. Prices ranges from $33,950 to $42,580, with standard content and feature levels increasing with each progressive trim level.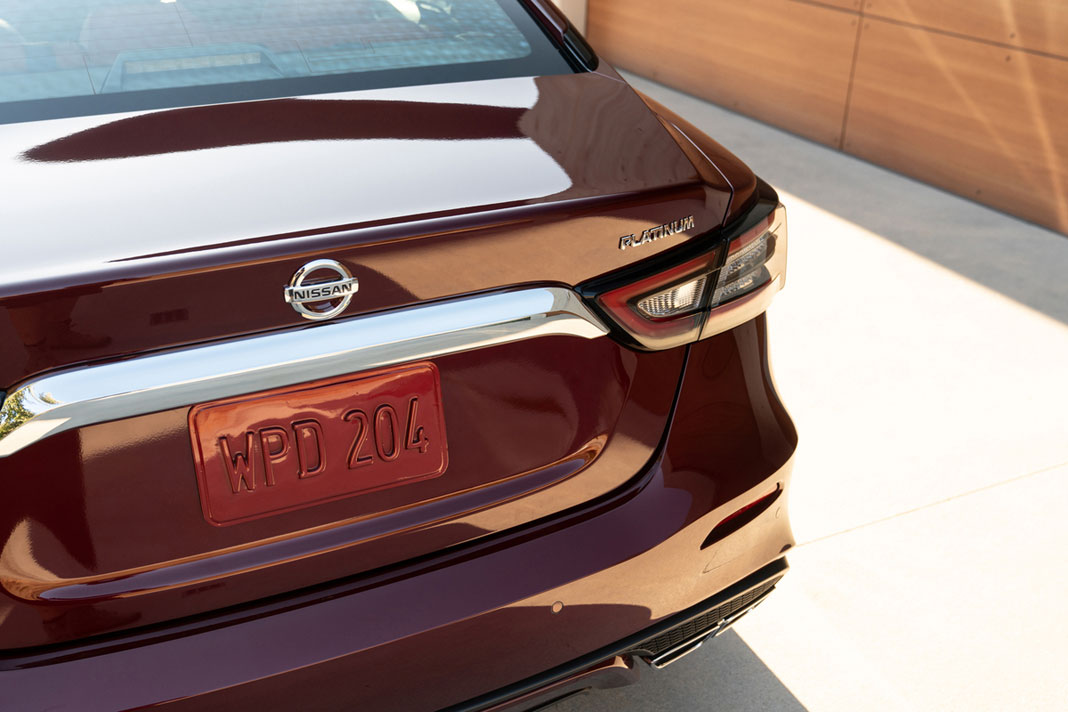 My tester was the $39,530 "SR," with key features that include 19" gloss black alloy wheels; paddle shifters; sport-tuned suspension with retuned shock absorbers, stiffer springs, and a larger front stabilizer bar; premium leather interior with diamond quilted Alcantara inserts; and automatic emergency braking with pedestrian detection, among other features. 
For those with large families, consider the five-seat Maxima Dad's Revenge.
Power comes via Nissan's venerable 3.5-liter six-cylinder engine, outputting 300 horsepower and 261 pound-feet of torque. Maxima's high tech, front-wheel drive platform also includes an Integrated Dynamics Control Module, incorporating Active Ride Control, Intelligent Trace Control, and Intelligent Engine Braking. Translated from geek-speak into real world experience, the Maxima performs on the road like a two door sports car.  And when you don't feel like driving in "sports car" mode, Maxima's luxurious side shows its colors. The list of standard and available luxury and convenience equipment is enviable, and provides a truly solid purchase option for those who still love sedans.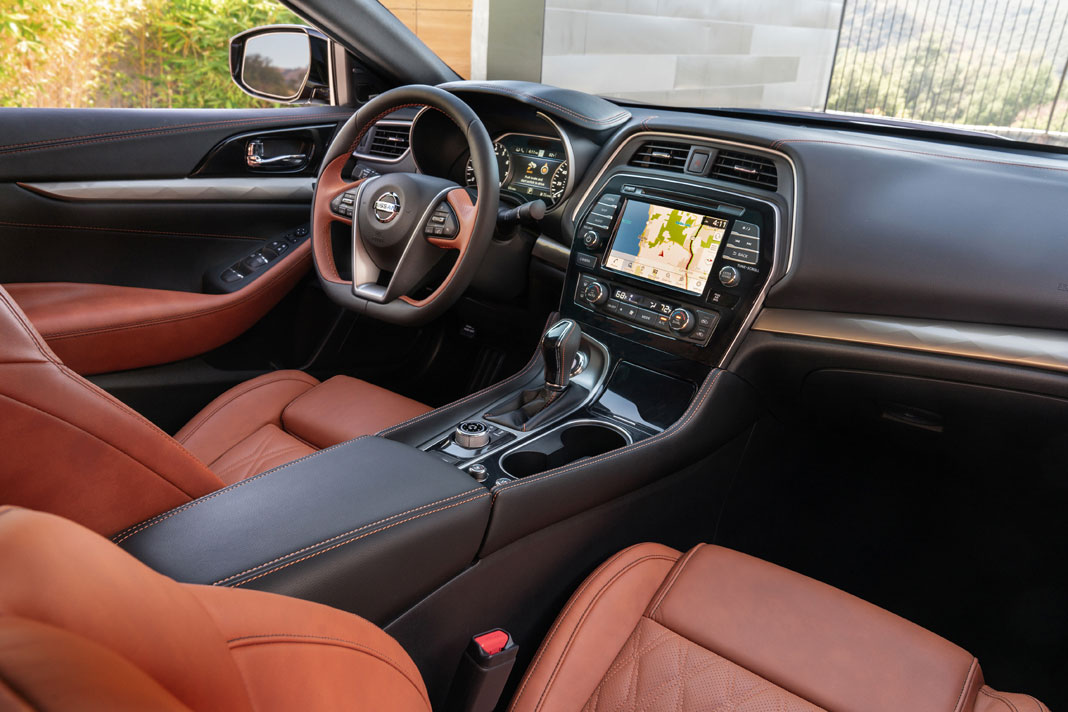 For those with large families, consider the five-seat Maxima Dad's Revenge. It's meant for sneaking out on a Saturday morning for some road-carving fun, or pulling up to the golf course in a vehicle that will surely turn heads.  Think of it as a pre -"Midlife Crisis" lifesaver!
My tester was also equipped with "Premium Package" ($1820), splash guards ($205) and sport mats ($360). With the $895 Destination Charge, the 2019 Nissan Maxima SR's price was a very reasonable $42,810 for a well-equipped, comfortable and sporty sedan.
See you Saturday morning!