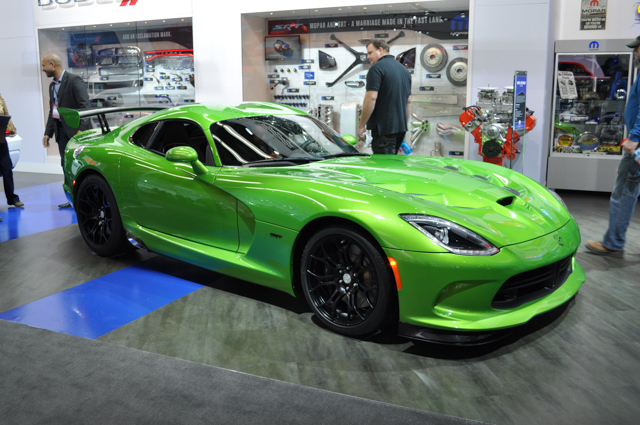 The idea of "going green" means something different to the high-performance specialists at SRT. While the competition is dabbling in high-tech, high-performance hybrid-electric vehicles, the Viper continues along as the entertaining, big-engined throwback it was always meant to be. The greenest part of the new Viper is its new color scheme.
Dubbed "Stryker Green," the new color uses a special painting process to create a unique, curve-hugging hue. It's an evolution of the "Snakeskin Green" that appeared as a limited edition in 2008. the special process gives the car a liquid sheen that splits the difference between gloss and matte finishes, and emphasizes the Viper's many curves.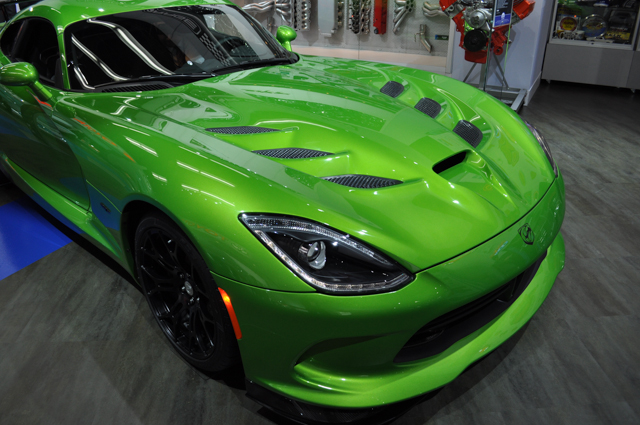 A Grand Touring (GT) package is also new for 2014, adding Nappa leather seats, stability control and a two-mode Bilstein DampTronic suspension. These options are borrowed from the Viper GTS, and made available in the Viper GT, which will only be available in Stryker Green or black.
The new green color will start rolling off of the line in February.