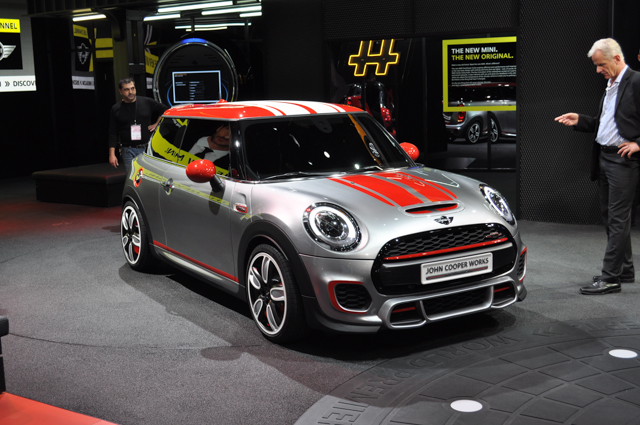 You can't have a MINI Cooper without a John Cooper Works version. It's just not done. The hard-core JCW cars are the performance kings of the MINI lineup, establishing the brand's sporting credibility beyond a shadow of a doubt. As such, now that there's an all new MINI Cooper, there needs to be an all-new JCW as well.
The conceptual version follows the same playbook that it always has: unique gray paint with red accents, subtle aerodynamics in the body, and massive wheels for a sport-heavy interpretation of MINI's go-kart look. There are enlarged air intakes in the front fascia, LED headlights and a black surround for the front grille.
Unfortunately, this is just a styling exercise, so we'll have to wait for the mechanical details, should MINI decide to proceed with a production version. Chances are good that it will; the JCW MINI Cooper has been an icon in the lineup since the first time it was introduced.