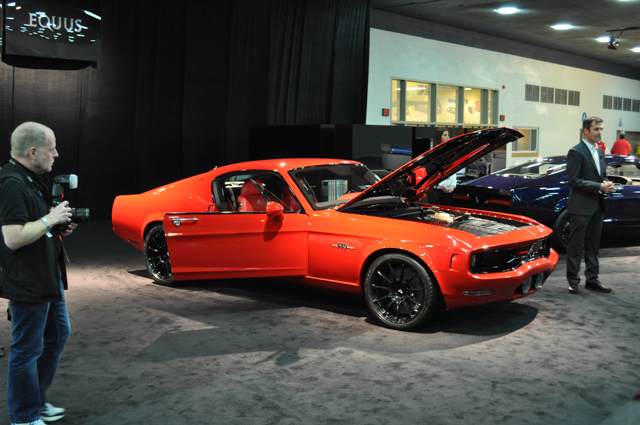 At first glance, your eyes are going to tell you that you're looking at a nicely resto-modded fastback Mustang. But then you notice the '68 Charger-like taillights, and this muscle car's face definitely has a strong Mopar influence. And there's a very, very Corvette-like 6.2 liter LS9 supercharged V8 under the hood. What's going on here?
Here's the story: the Equus Bass770 isn't a modified muscle car at all. It's a completely unique vehicle on an aluminum chassis, a purpose-built modern re-imagining of the archetypal muscle car. European-imagined, Michigan-based Equus made its official U.S. debut at the North American International Auto Show in Detroit, showing off its Bass770 in red, white and blue.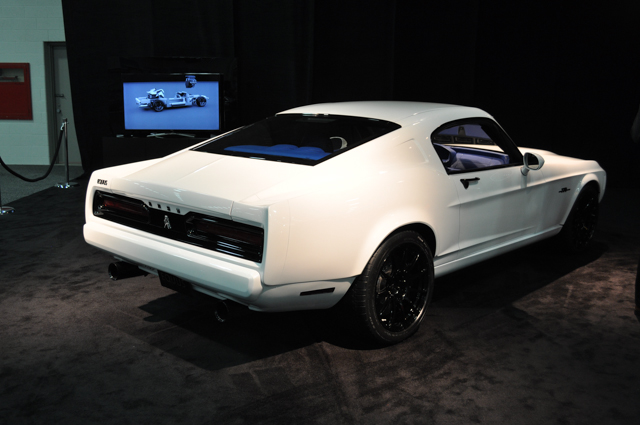 The styling is a clearly influenced by muscle cars as a species, with the obvious Mustang and Charger cues. There's even a hint of the "Eleanor" Shelby Mustang from "Gone in 60 Seconds" in the optional dual central fog lights.  The interior is similarly snug and well-built, with seating for two (the tiny back seats are good only for emergencies) and a retro-modern style that strikes a balance between the latest Mustang and the new Challenger. The interior offers bespoke features and premium materials.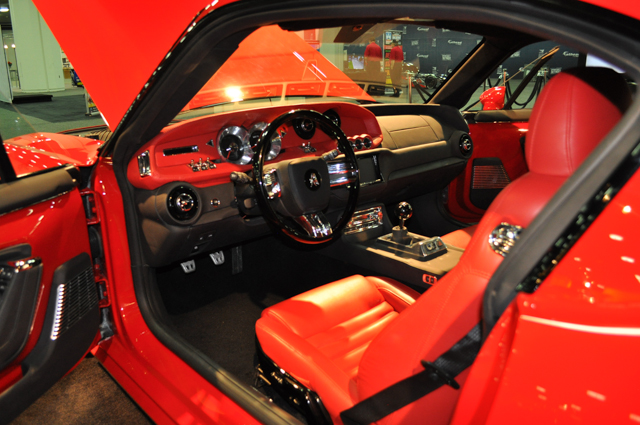 The hardware underneath is completely original. The Bass770 rides an all-aluminum chassis and frame, and the body panels are aluminum over carbon fiber. As a result, the car weighs in at 3640 pounds, which is easily handled by the LS9 V8 under the hood. The engine's rated at 640 horsepower and 605 pound-feet of torque, and Equus reports a 3.4-second 0-60 run and a top speed of 200mph. A rear-mounted six-speed manual transaxle balances weight and puts the power to the road through the rear wheels. The suspension uses Magnetic Ride Control and Brembo carbon-ceramic brakes bring the Bass770 to a halt with authority. Equus isn't a fly-by-night operation; this car has been quietly under development for six years. This is a serious performance car, and the handbuilt body carries a serious price tag of $250,000. That may be a lot for a vehicle that appears to be a modified '67 Mustang, but Equus says that it's got at least twenty pre-orders worldwide and the car is already in production.  The Bass770 is hand-built in Rochester, Michigan.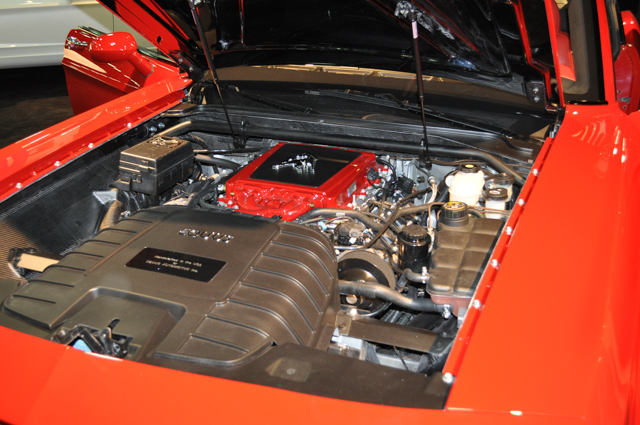 Equus released a teaser mini-movie in September that gives a hint of what the Bass770 is all about.  Check it out below.