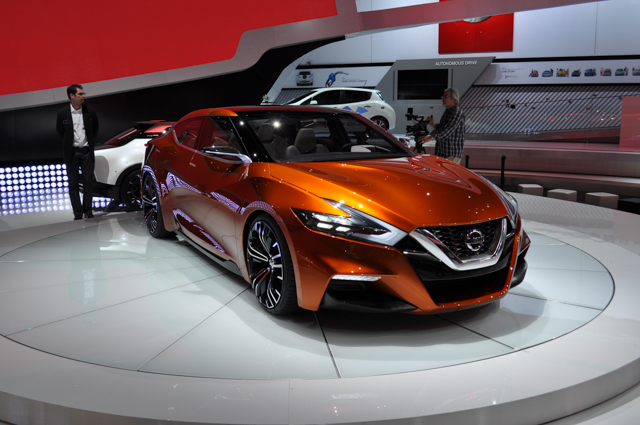 If this concept is any indicator, things are about to get exciting with Nissan. It may look like a styling exercise, but Nissan says that this extravagant sports sedan is a strong indicator of a production vehicle coming soon. It's Altima-sized, and a bold grille and flush LED lighting elements front and rear suggest that's whose replacement is hinted at by the Sport Sedan concept.
This car is definitely an indicator of where Nissan's styling is headed, too. Two other concepts, the Resonance and Friend-ME, have shown similar faces in recent years, and all three have taken Nissan's sports-car styling and applied it to different types of vehicles, with exciting results. There's definitely a sea change coming in Nissan's design.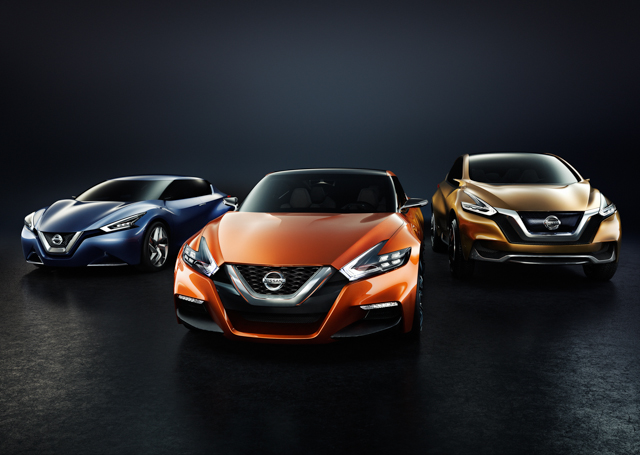 The boomerang-shaped taillights and deep-V grille are the most recognizably "Nissan" elements of the design. Thin roof pillars emphasize the greenhouse and give the roof a floating appearance. The overall look is sporty and athletic without being particularly aggressive.
Nissan acknowledged that a production car carrying elements from the Sport Sedan Concept is on the way.