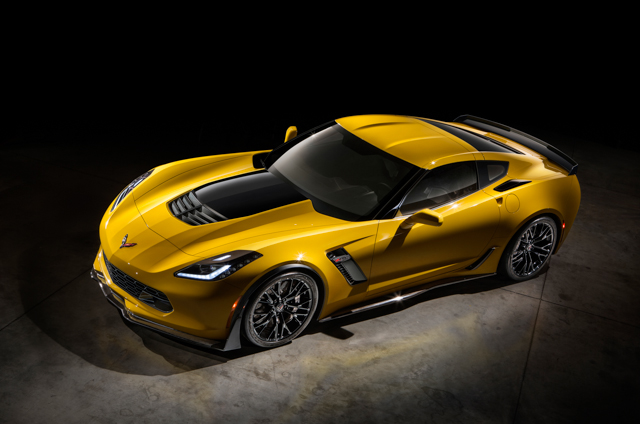 Chevrolet's Mark Reuss refers to the Z06 as the "Big Nasty," and it's not hard to see why. Beneath the brutal black and yellow body of the 2015 Z06 lies the heart of a supercar. The Z06 and C7R racing car were developed together and share some aerodynamic components, as well as the new Corvette's stiffer structure. A removable carbon-fiber roof panel is also standard, making the Z06 into a targa.
Power's provided by a 6.2 liter supercharged V8 with an output north of 625 horsepower. A choice of eight-speed automatic and seven-speed manual transmissions puts the power to the road. Magnetic Ride Control and a vehicle data recorder for track days are standard.
Production starts later this year, with an early 2015 on-sale date.