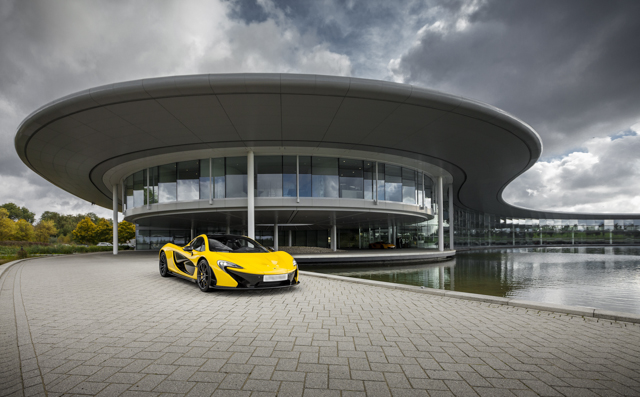 The McLaren P1 is in production and heading into customers' hands--a perfect time to confirm that the company's performance claims were not foolishly optimistic. Official testing of production models has recorded a 2.8-second 0-62mph sprint, a 16.5-second run to 186mph, and better-than-expected braking as well.
This isn't particularly surprising, considering McLaren's extensive racing and high-performance experience. The 903-bhp powertrain consisting of a twin-turbo V8 coupled to an electric motor makes the P1 an exotic hybrid like the upcoming Porsche 918 Spyder, and is responsible for the shattering performance. Top speed is electronically limited…to 217 mph. The acceleration to 186mph is a full five and a half seconds faster than that of McLaren's own legendary F1. Braking is equally impressive, with carbon-ceramic discs providing a stopping distance of 30.2 meters from 62mph. This is about a third of the expected distance for a car of the P1's size. Mike Flewitt, CEO of McLaren Automotive, said, "We designed the McLaren P1™ from the outset with one clear goal: to be the best driver's car on road and track. The confirmation of the performance figures underlines this."
In addition, the electric motor enables the P1 to be driven gasoline-free for about seven miles, adding an additional measure of efficiency in urban environments.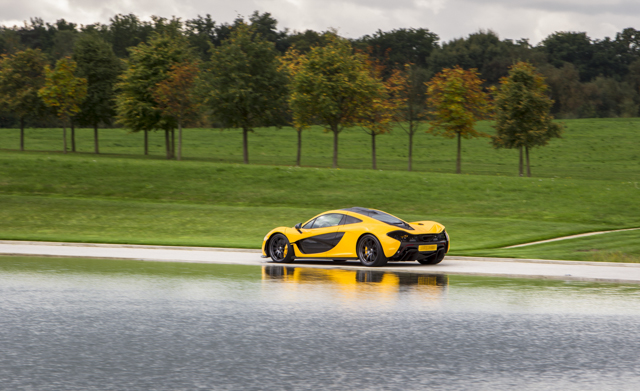 The first of 375 P1s has been picked up by its owner at the McLaren Production Centre in Woking, England. The car was painted Volcano Yellow with contrasting carbon fiber body trim. Each car takes about seventeen days to build, and extensive customer personalization is available at the bespoke facility. A full day of performance testing by engineers and a full check of all body seals, underbody connections and engine diagnostics is performed before delivery to the customers. Production is expected to run through mid-2015 as the factory's eighty-two technicians complete one car a day.