BMW Group Test Fest East:
Automotive Buffet
I love restaurants that feature buffet-style meals, with Ethiopian and Indian buffets my favorites. Some decry the gluttony, as you often eat more than your tummy can hold, but no matter the amount, it sure is good going down.
Recently, at the BMW Performance Center in Spartanburg, South Carolina, the BMW Group, which includes BMW of course, but also Rolls-Royce, MINI and the motorcycle division, BMW Motorrad, assembled an automotive smorgasbord for the buffet lovers among us.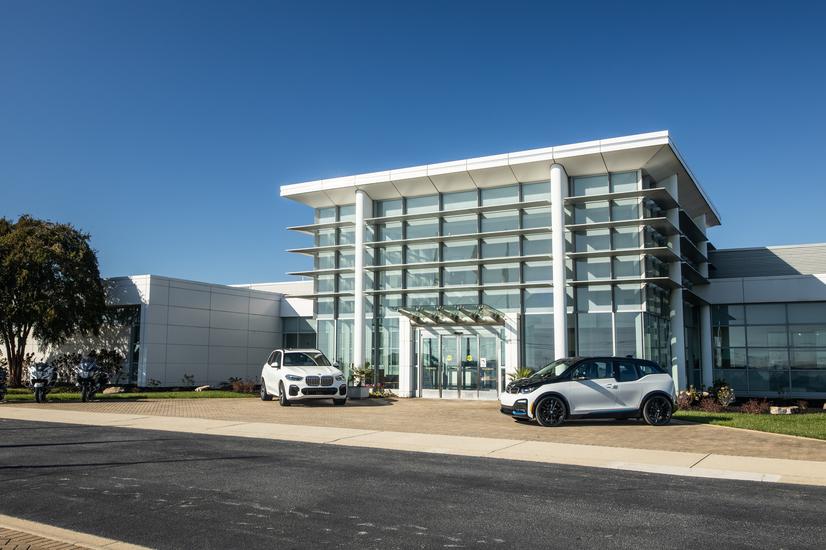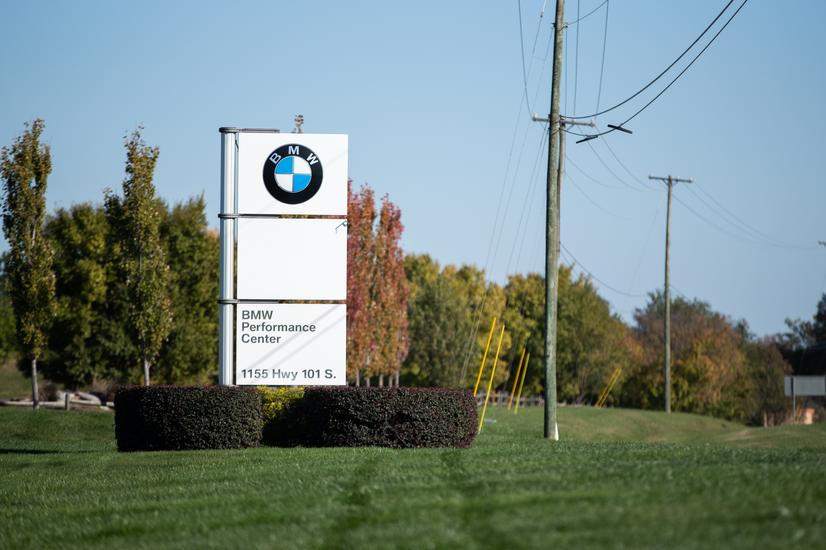 The lineup for assembled media was ultra impressive, with street and track drives, visits to the BMW Zentrum Museum and a tour of the Spartanburg assembly plant. The following vehicles were available for route drives:
BMW - Z4 M40i Roadster, 745e, X3 M Competition, X4 M Competition, X5 M50i, 840xi Gran Coupe, M850xi Gran Coupe, M8 Convertible, M340i, 2 Series Pre Pro, X6 M50i, X7 M50i and Alpina B7 xDrive.
MINI – Countryman John Cooper Works All4, Cooper S Countryman, Clubman John Cooper Works All4, Cooper S Clubman.
Rolls-Royce – Wraith Black Badge, Cullinan.
As the "Ultimate Driving Machine," every press event I've been on with BMW had a track testing component. Test Fest East was no exception. The stellar lineup for laps on the Performance Center track included:
BMW/MINI – M8 Competition Coupe, M340i, Z4 M40i, X4 M Competition, Clubman John Cooper Works All4, Countryman John Cooper Works All4.
Finally, there was a time trial autocross with the BMW M2. While motorcylces were on display, none were available for road or track testing.
With such a full slate of activities, I focused on route drives of the myriad vehicles at our disposal throughout Greenville and Greer, South Carolina. Throughout the day, I drove the following BMW Group vehicles:
BMW X6 M50i: MUV?
First up was the BMW X6 M50i. BMW is heavily vested in the SUV game, and the South Carolina plant produces the X3, 4, 5, 6 and X7.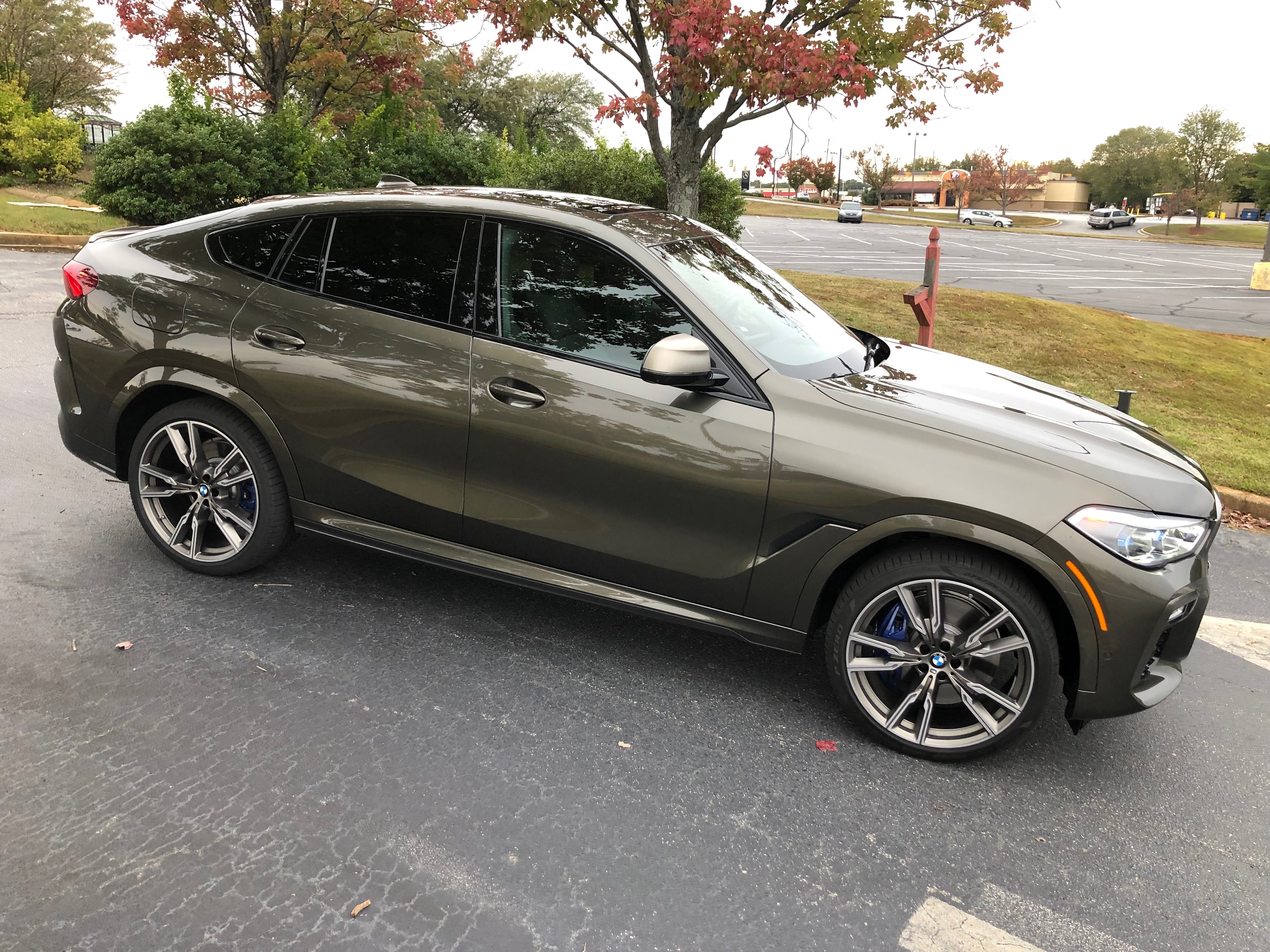 The X6 M50i carries the "four door coupe" style that's very popular amongst SUV enthusiasts. With a 4.4-liter BMW M Performance TwinPower Turbo V8, the drive experience is more Monster Utility Vehicle (MUV) than SUV. Road manners are crisp and precise, and the turbocharged "8" produces powerful acceleration and a gnarly exhaust sound when you aggressively prod the throttle. Base price is $85,650, but as with all vehicles in the BMW Group, you can option-up to your heart's delight. My tester was equipped with four significant packages including the $2,600 Dynamic Handling Package that includes Integral Active Steering, Adaptive M Suspension Pro, and Active Roll Stabilization. With the packages and the super sweet $3,300 Full Merino Leather Package, the X6 M50i carried and MSRP of $99,645.
Rolls-Royce Cullinan SUV: If You Have to Ask…
Yes, Rolls has entered the full-luxury SUV game, and they've entered it at the top, besting efforts from Mercedes-Benz, Land Rover and Bentley, among others. My tester had a base price of $325,000, and a "commissioned" price of $409,825. Yes, you buy lesser brands, and you commission your Rolls-Royce. Given the choice of more than 44,000 colors and a plethora of bespoke options, the only thing standing between you and a truly individualized dream ride is the size of your bank account. Everything about the Cullinan says "ultimate luxury," from the hand crafted woods and leathers, to the available picnic tables, to the available "Viewing Suite" with which, at the touch of a button, a pair of leather clad seats and a rear picnic table emerge from the cargo area so your experience at a Gold Cup equestrian event or other one-percenter activity are also spent in a full-luxe environment.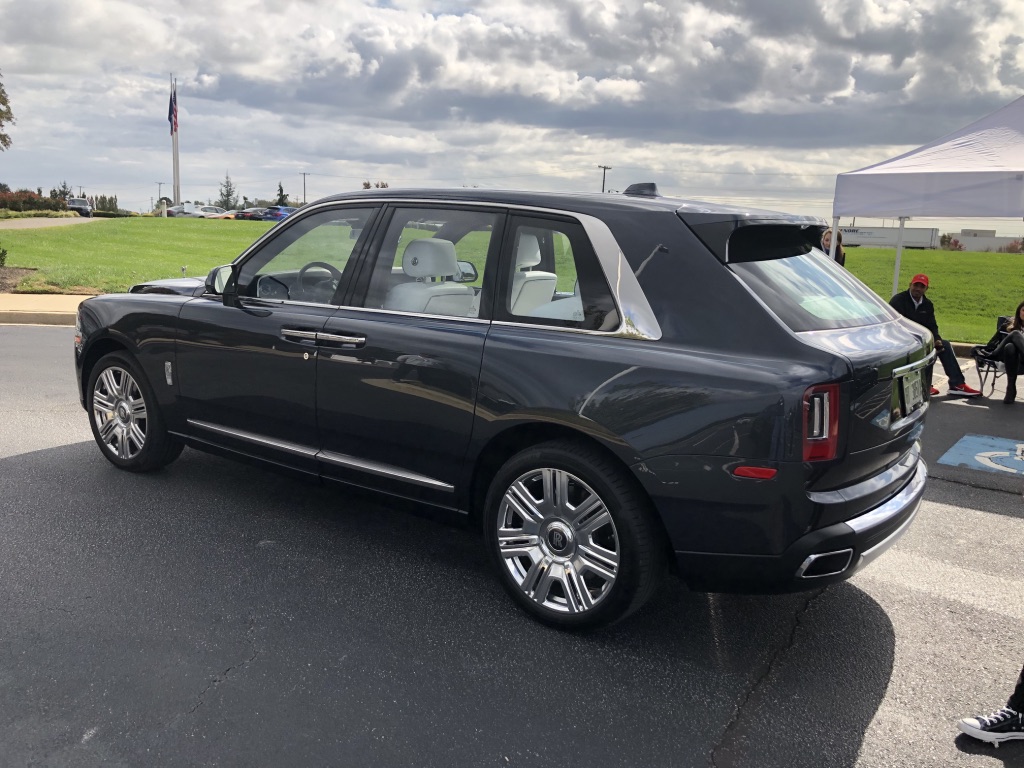 On the road, the Cullinan also excels, with abundant thrust from 6.75-liter, twin turbocharged V12 engine.
From the Ripley's "Believe it or Not" files, the massive Cullinan is a quite capable off-roader. An aluminum substructure provides the necessary chassis stiffness for the bending and twisting Cullinan endures during off roading. Entering off road mode via the "Everywhere" console mounted button, Cullinan's air suspension raises the ground clearance by about 1.6 inches while the electronically-controlled air suspension maintains constant contact with the ground to deliver maximum torque. Cullinan can also ford standing water up to 21 inches deep.  On or off road, Cullinan's "Magic Carpet Ride" ensures proper Rolls-Royce manners no matter the terrain.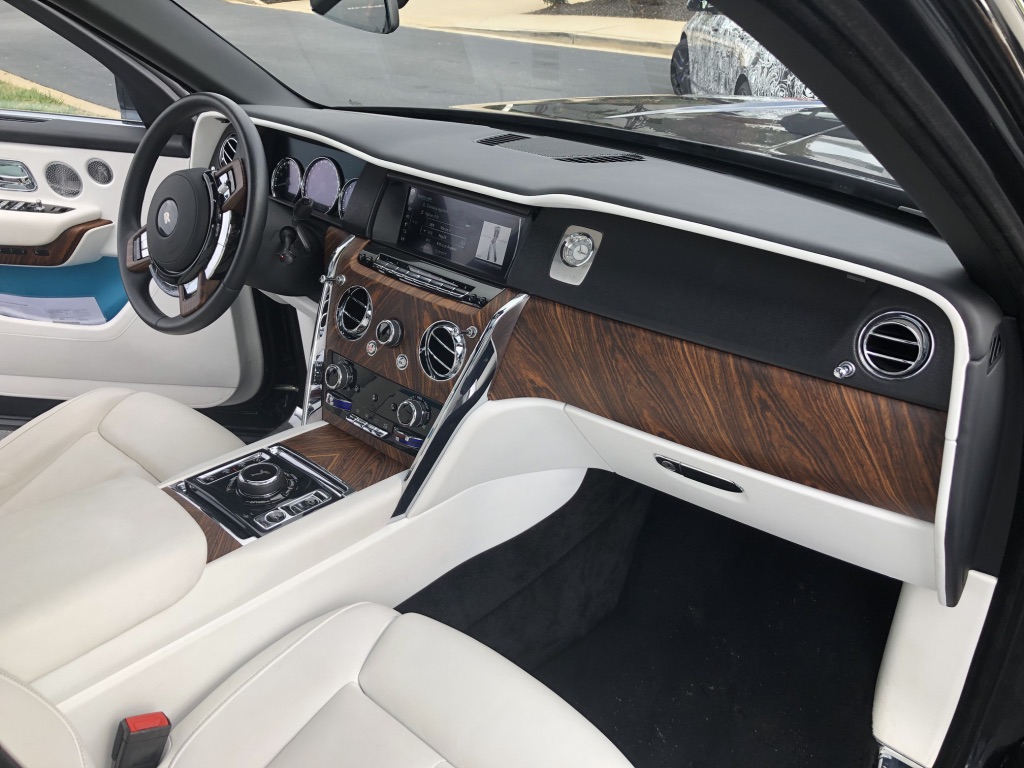 Rolls-Royce also previewed the Cullinan "Black Badge," which features ultra luxury standard and optional equipment targeted at a much younger, well heeled demographic that includes entrepreneurs wanting to make a significant statement.
MINI Cooper S Countryman and John Cooper Works Clubman ALL4: Pint Sized Performers
I've always literally been a big fan of the MINI brand. Why? Because at 6'9" and 300 pounds, the Countryman and Clubman offer surprising head, leg and wide body room. Yes, because I essentially sit adjacent to the "B" pillar, I render these extremely fun to drive five seat road stars as four seaters. You would not want to be the one chosen to sit behind me!  For those of more normal stature, the Countryman and Clubman offer sporty, smaller alternatives to SUVs, particularly if you choose "ALL4" All-Wheel Drive trim available on both models.
The Cooper S Countryman comes in at $31,900 base, and $42,250 as tested. The optional "Iconic Trim" package features dynamic damper control, power folding mirrors and power tailgate, panoramic moonroof, head up display and other goodies for a hefty $8000 price tag.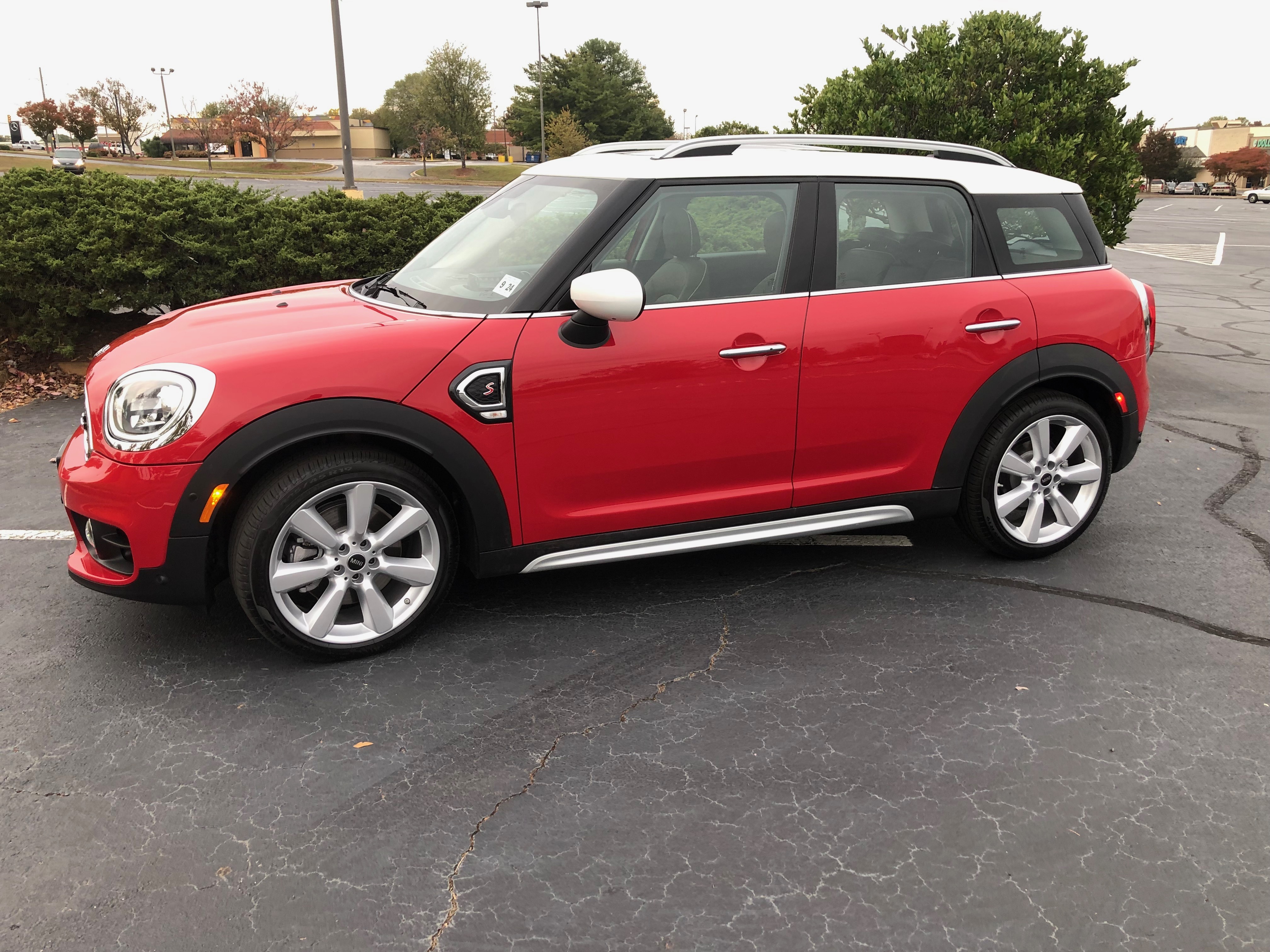 The Cooper S Countryman and the John Cooper Works Clubman ALL4 both honor the legacy of famed Formula 1 builder John Cooper, who looked past the tiny package of the original MINI to showcase its incredible balance, wide stance, and superior handling. The result: MINI dominated 1960s racing, winning Monte Carlo four years in a row.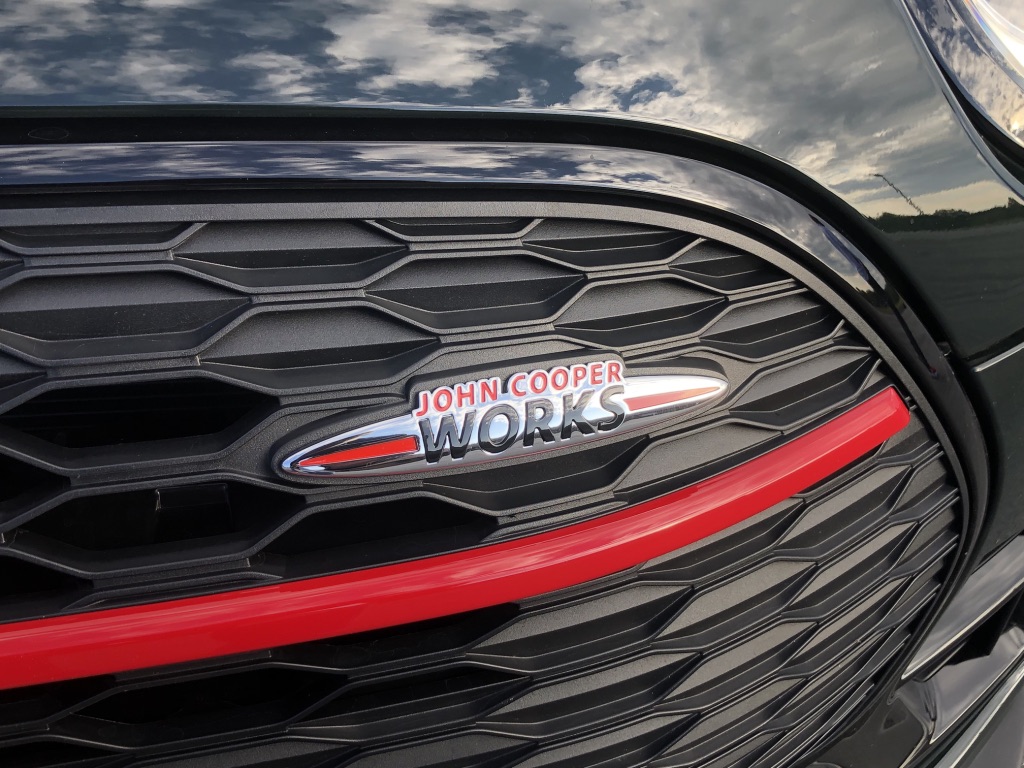 The  $48,100 JCW Clubman ALL4 ($39,400 base) employs a 2.0-liter turbocharged four, with 301 hp - 75 hp more powerful than the previous model (Countryman JCW All4 has same motor).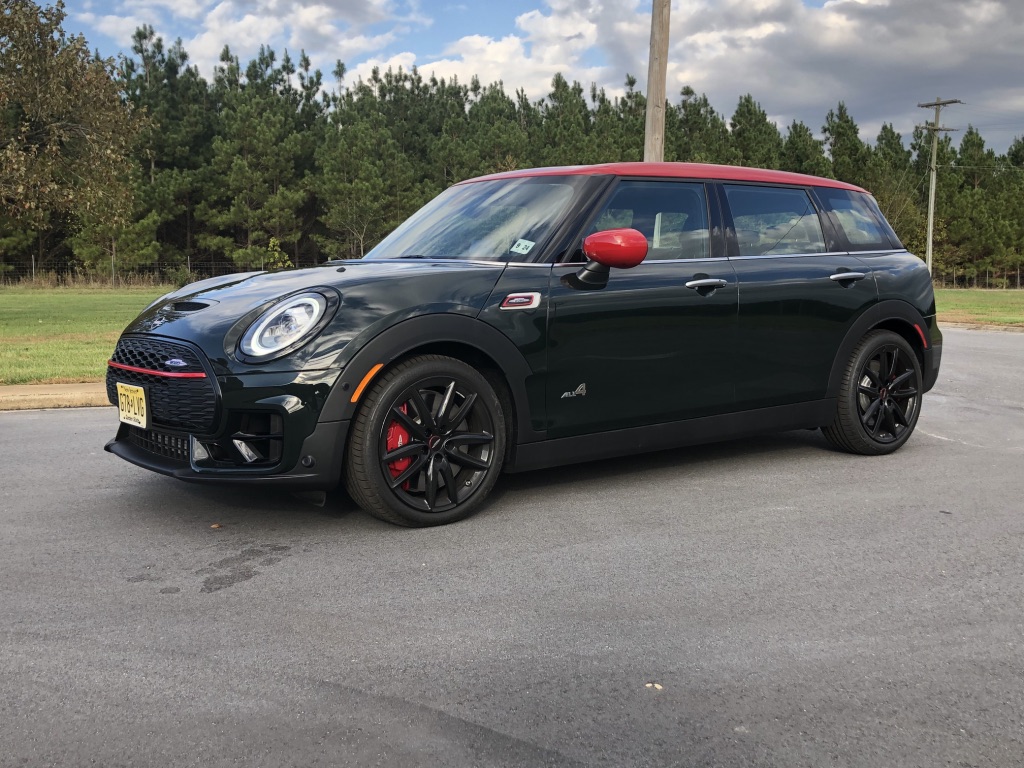 Road performance is scintillating, as you push the car into a performance strata you'll find hard to believe comes in such a tiny package. This car was one of my favorite to drive at the event at the lower price point.
BMW M8 Convertible and M850i xDrive Gran Coupe: Crazy Eights
At a much higher price point than the MINI's, I present the BMW M850i xDrive Gran Coupe ($108,900 base/$121,695 as tested) and BMW M8 Convertible ($142,500 base, $157,195 as tested). The pair are members of the 8 Series family, which also includes the Coupe (base and M8) Convertible (aforementioned M8 and base model) and Gran Coupe (aforementioned xDrive trim and base model)
The M8 is considerably larger than the MINI Clubman and Countryman, but was not considerably more spacious inside for my large frame due to the space required under the hood to house the 600 hp BMW M TwinPower Turbo V8.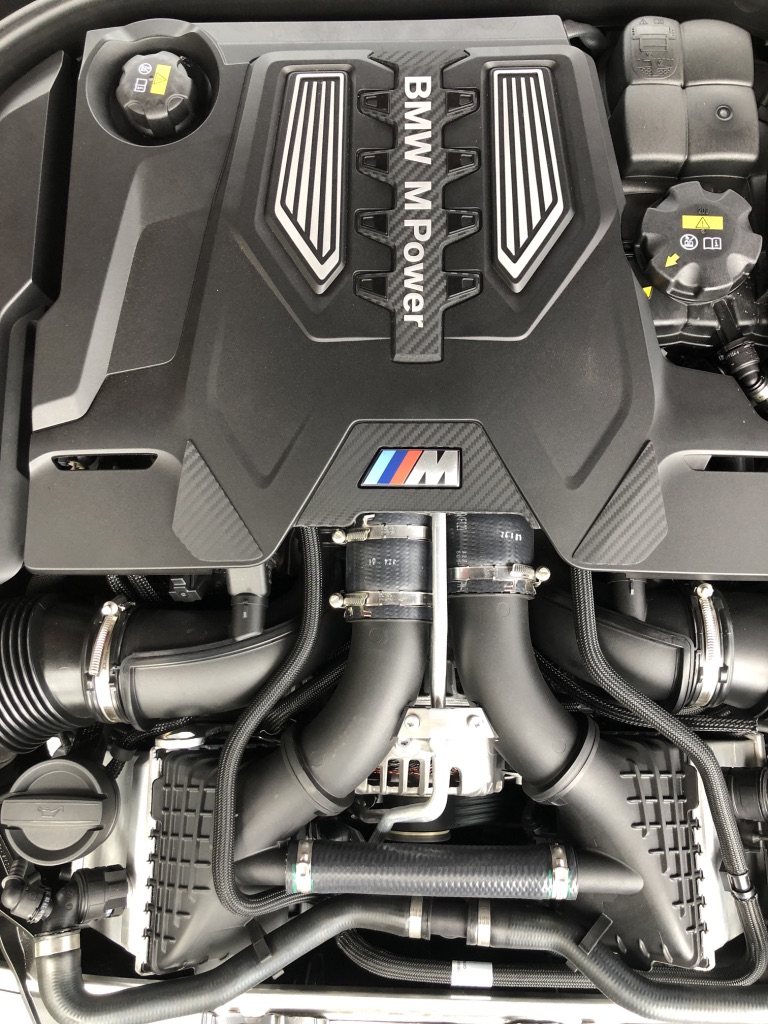 Standard quad exhaust pipes are indicators of its unkind demeanor towards any roadgoing competition. This car is extremely rigid, with zero cowl shake during my drive. Cowl shake is a phenomenon that occurs in poorly/inadequately braced convertibles, considering that the roof, a primary structural member, has been removed to create the convertible.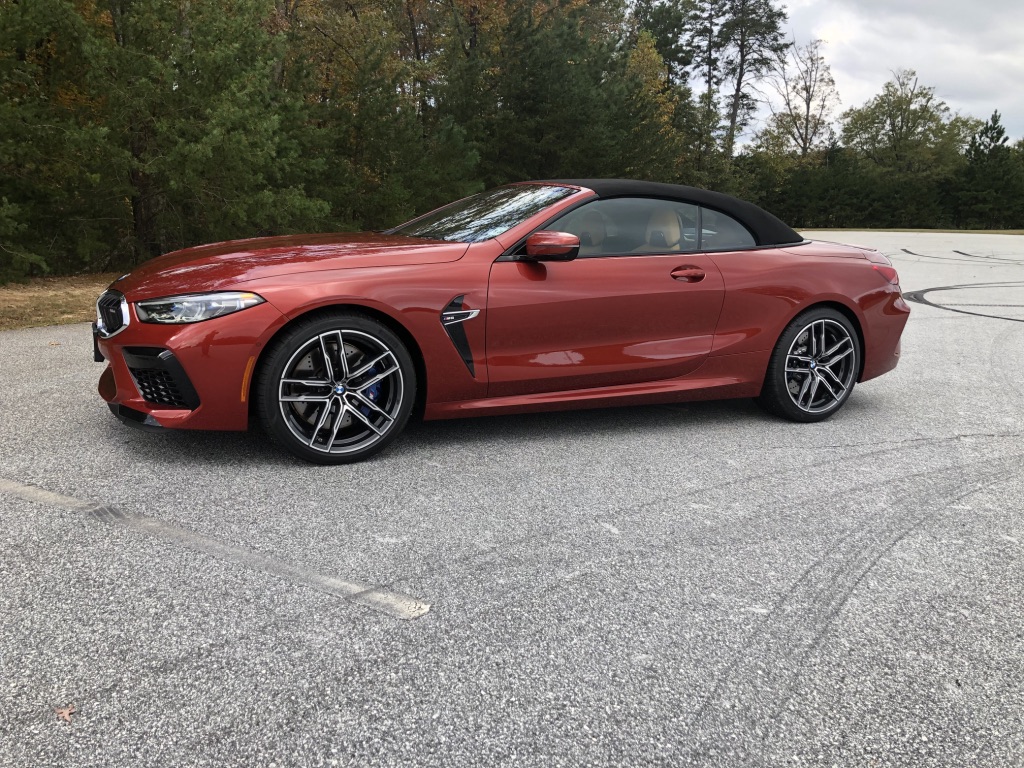 The M850i xDrive Gran Coupe is an All-Wheel Drive, so-called four-door "Coupe." Don't ask me how anything with four doors can be a coupe, but I'll roll with whatever BMW decides to name their vehicles because this coupe is fantastic. It wears beautiful sheet metal, to me the best looking of the four-door coupe lot that includes the Audi A7 and Mercedes-Benz CLS. Power comes from a 523 hp, 4.4 –liter TwinPower turbo V8, and scoots from 0-60 mph in just 3.7 seconds, not too far off the stellar times racked up by the M8 Convertible (3.1 seconds) and M8 Competition Convertible (3.0 seconds).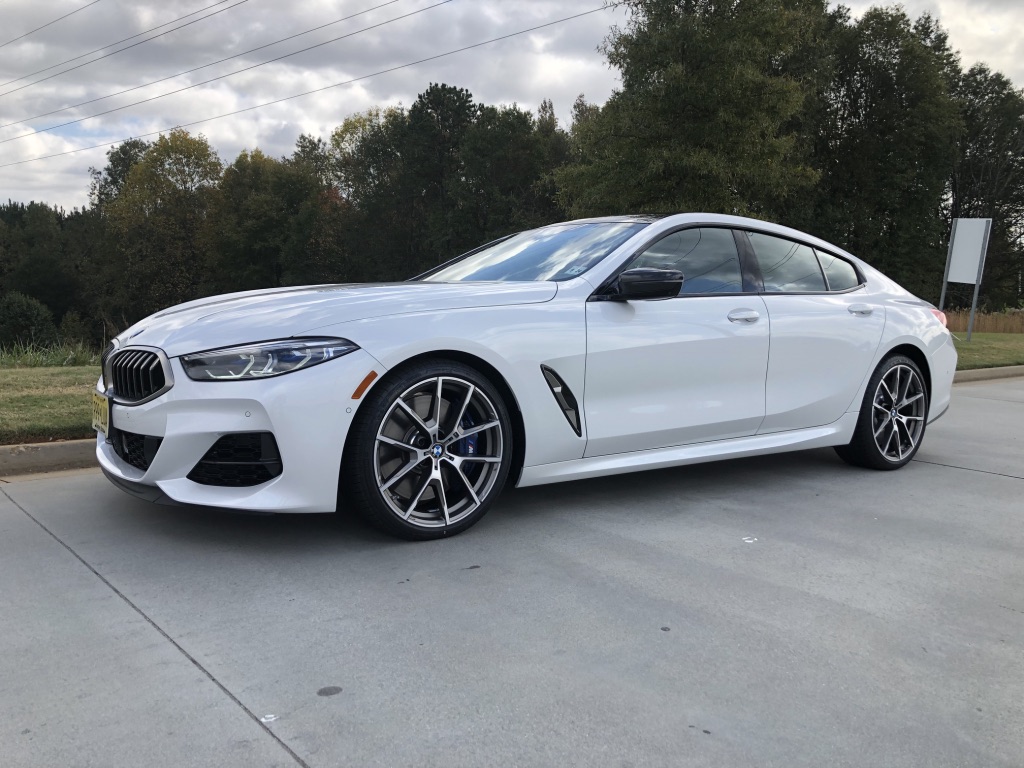 Rolls-Royce Wraith Black Badge: "Grand" Coupe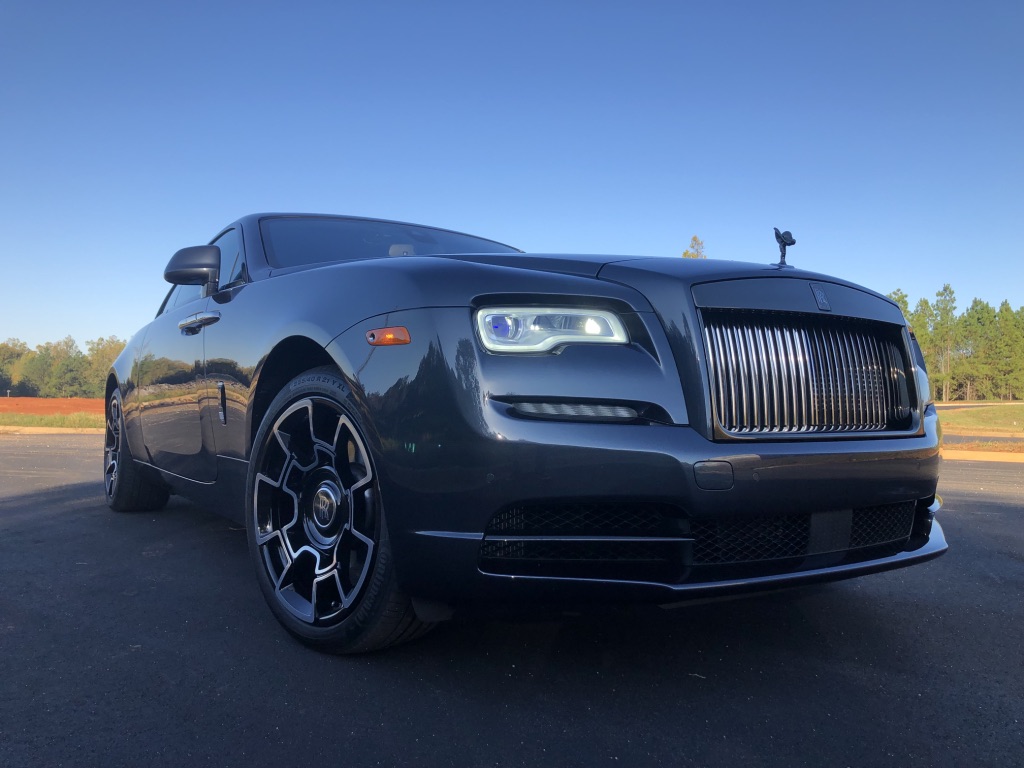 BMW has their Gran Coupe, and Rolls has what could be called the "Grand Coupe," as everything about it is done in grand style. Take your run of the mill Rolls-Royce Wraith, with an MSRP of a mere $327,000, and outfit it with the $48,000 "Black Badge" trim, and you have a Seriously Grand Coupe. As mentioned in the Cullinan blurb, Black Badge is Rolls-Royce's darker, edgier moniker and trim for those who want the ultimate in luxury with a sleeker style point. The cost-of-a-MINI JCW Black Badge package includes ventilated seats, sport exhaust, Black Badge Technical Fiber interior trim. 21" carbon alloy wheels, special dark chrome "Spirit of Ecstasy" and much more. Toss in the $24,700 "Signature Package" and another $30,000 or so in additional bespoke features, and the price rockets as quickly (to $450,000) as the potent twin-turbo V12 engine.  The Bespoke Audio system and Starlight Headliner (Signature Package) are aural and visual masterpieces.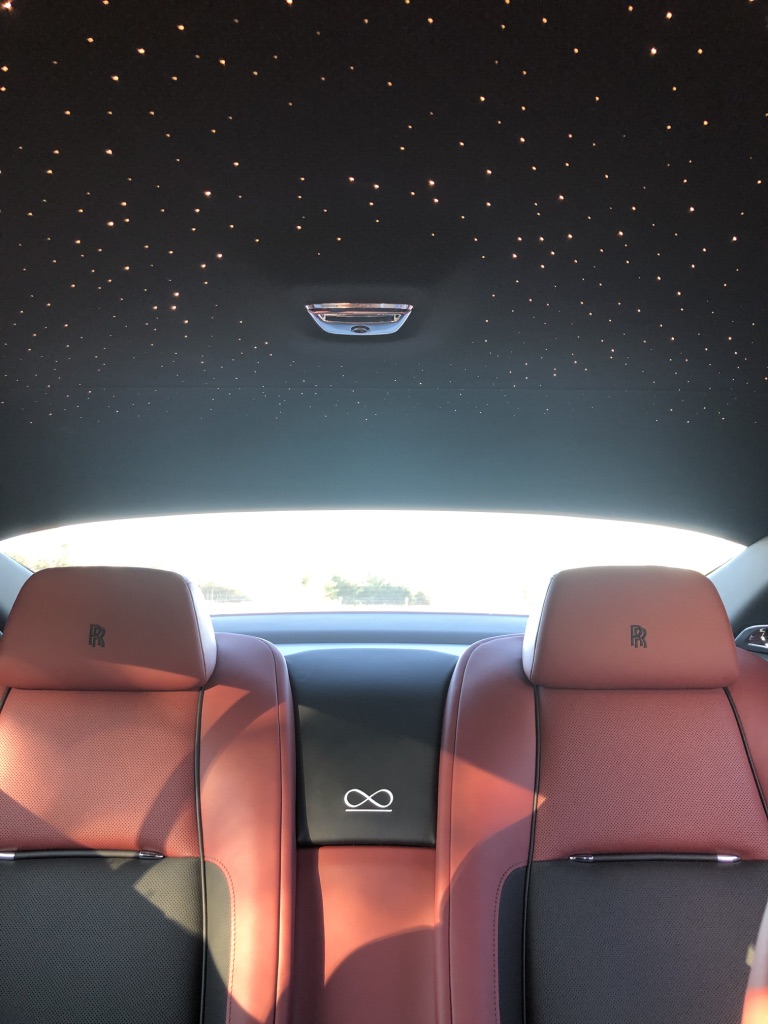 Wraith's "Coach" doors open outward from the "A" pillar and are quite long and heavy, so Rolls has employed a power-closing mechanism to tackle this pedestrian task.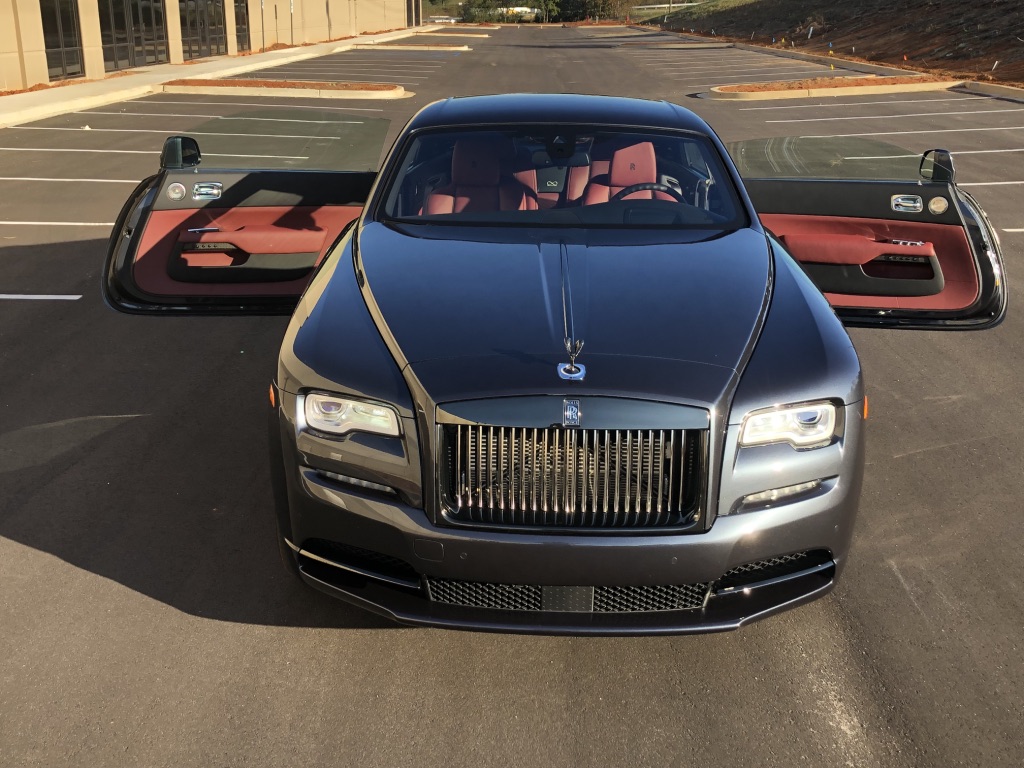 BMW Alpina B7 xDrive: Superior Seven
My final drive of the day was in the superb BMW Alpina B7 xDrive. For those who don't know, Alpina is a manufacturer approved tuner for BMW, much like AMG was for Mercedes-Benz before it became an official model for Mercedes.
Alpina is based in Buchloe, Germany, and since 1962, has developed go-fast parts for BMW cars. Since 1983, Alpina has been officially recognized by the German Federal Ministry of Transport as an automobile manufacturer, and has worked closely with BMW to juice up certain models. The Alpina B7 is initially assembled alongside the 7 Series models at the BMW Dingolfing plant. The hand built engine is sent to BMW to be fitted in the car, the car is then sent back to Alpina for final assembly at Buchloe. The B7 is sold alongside the 7 Series at BMW dealerships in the United States but is sold exclusively through Alpina dealerships in Europe.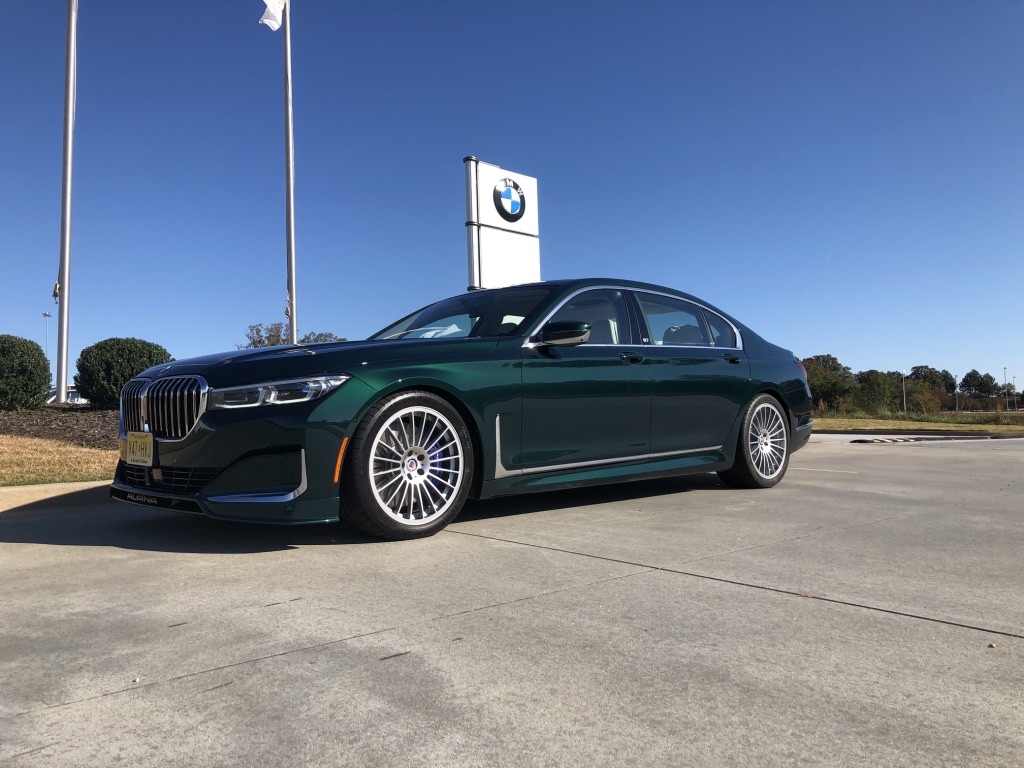 The Alpina B7 Alpina has recalibrated the xDrive system used in the 750i especially the air suspension system which can be controlled using the Dynamic Control knob. The suspension now has Active Comfort Drive with Road Preview, Active Roll Stabilization and Integral active Steering on the rear axle. The all-wheel-drive system has a heavy bias towards the rear wheels. Multi-spoke alloy wheels are wrapped in Michelin Pilot Super Sport tires, and house four piston Brembo calipers at the front and two piston floating units at the rear finished in Alpina Blue paint.
Alpina badging includes special interior trim, Alpina badged steering wheel, and a metal production plaque located on the center console inscripted with the founder's signature and the car's production number.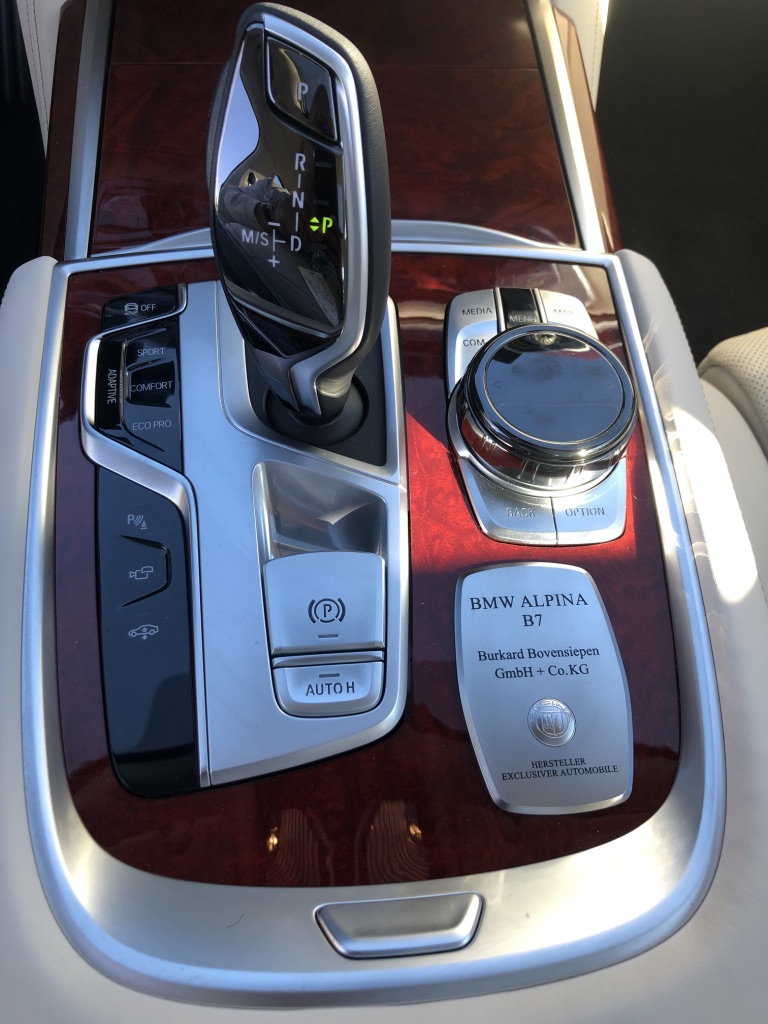 The interior also comes with Alpina logo floor mats, Alpina kickplates and illuminated Alpina door sills. The digital instrument cluster is a bespoke unit especially developed for the B7 with changing displays depending on the selected driving mode, part of BMW's new Live Cockpit experience. Other interior features are the same as offered on the 750i.
The exterior changes apart from the wheels include a front chin spoiler and a rear lip spoiler, integrated brake cooling ducts in the front bumper and recalibrated active grille shutters in the twin "kidney" grille. 
BMW Assembly Plant: Economic Driver
Also included in the Test Fest was a tour of the Spartanburg plant where the X3, X4, X5, X6, and X7 are built as mentioned earlier in the story. The plant has advanced processes for building the SUVs, and is BMW's largest plant in the world.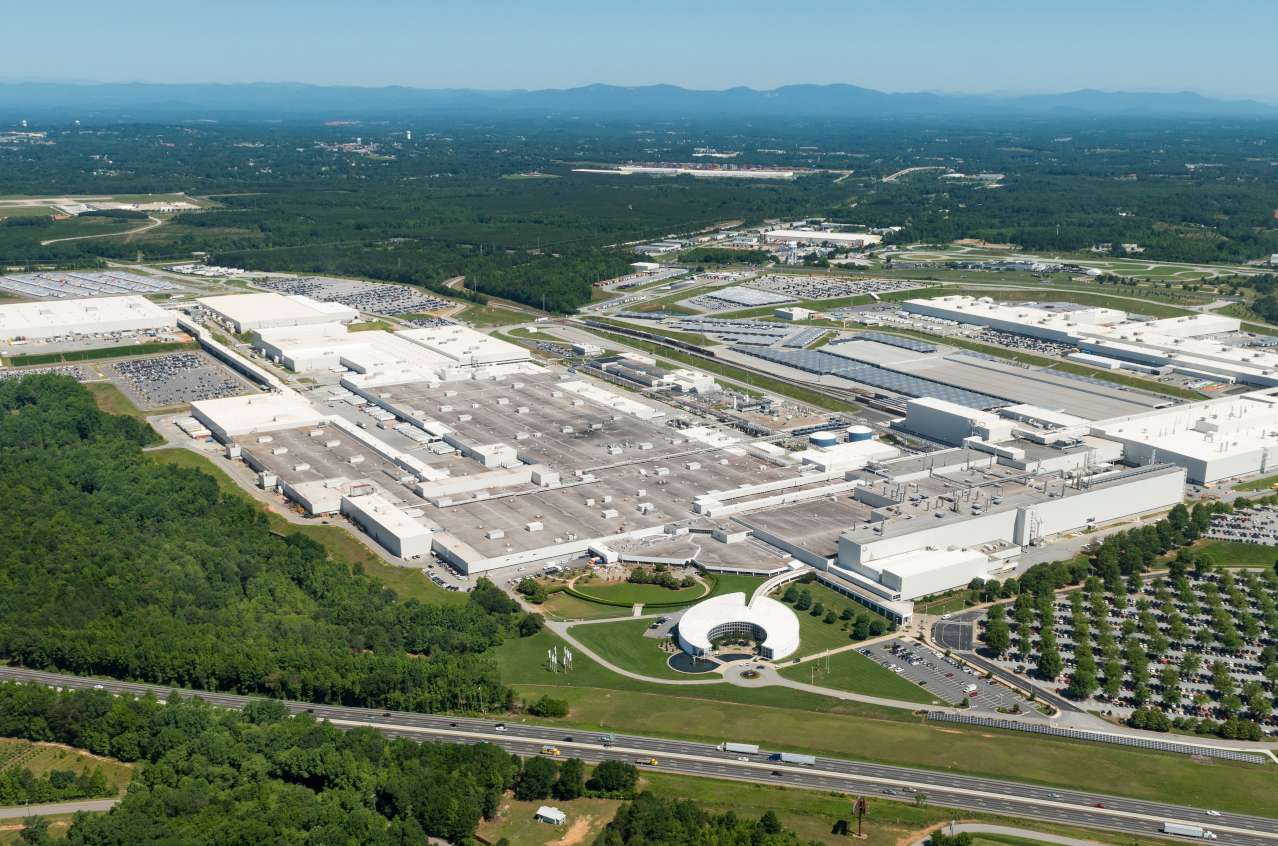 More than 81% of vehicles built at the massive seven million square foot facility are for export, and a special inland rail port was built to shuttle the more than 1500 vehicles built at the plant every day to retailers in the U.S. or to the Atlantic Ocean port in Charleston, South Carolina for container shippage to ports in BMW's world markets. The factory supports over 11,000 jobs, and thousands more with suppliers, shippers, truckers and more. To say that the BMW plant has resuscitated a once moribund economy in Spartanburg/Greenville since it opened 25 years ago is a massive understatement. In fact, it is a major economic engine in all of South Carolina, generating over $8.4 billion yearly. The total economic impact of BMW Manufacturing is associated with a statewide multiplier of 4.0. For every direct job created at the Spartanburg plant, an additional three jobs are created elsewhere in the state.  Every day, more than 625 suppliers around the world deliver to the plant, via 1200 truck loads, eight air freight deliveries and 60 sea containers.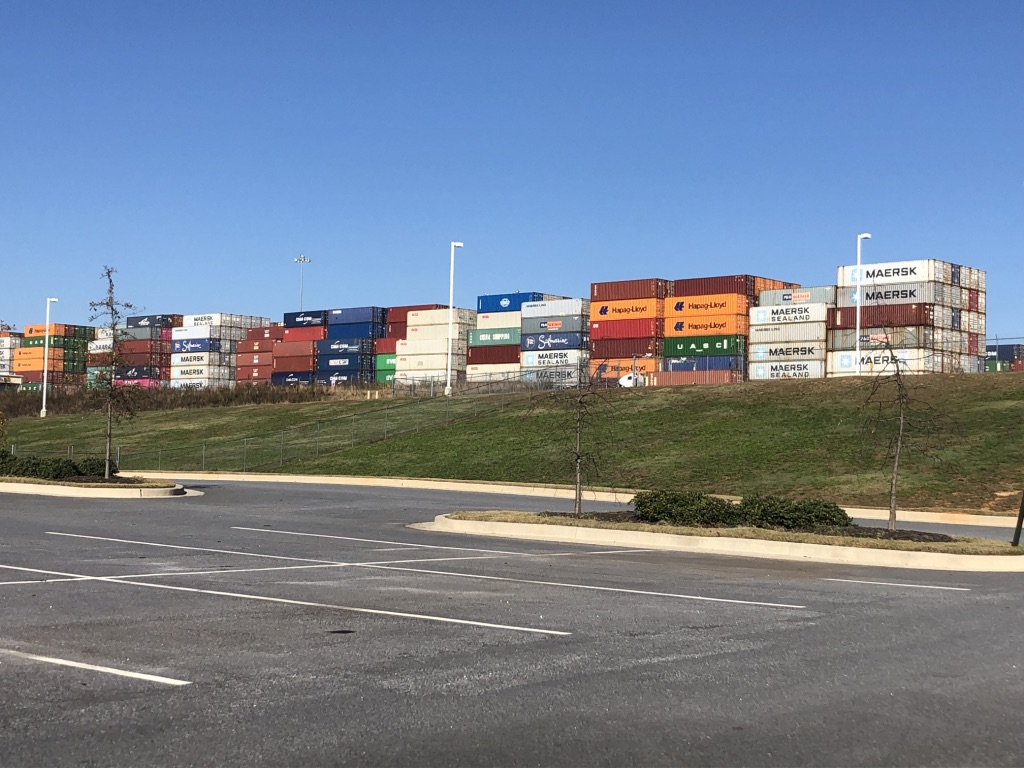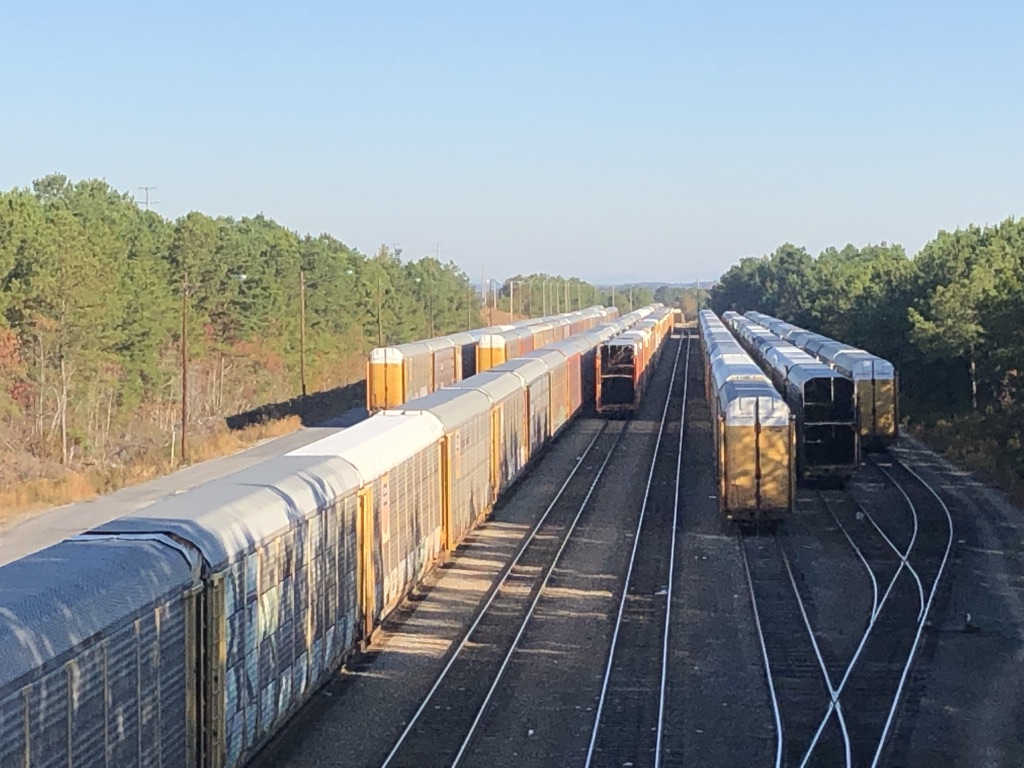 In total, around six millions parts are delivered every day, highlighting the complexity of modern vehicle production. Over the plant's history, over 4.7 million BMW's have been produced.
I was super impressed to see scores of women and people of color on the middle class wage assembly lines.
Charge!
The last treat of the Test Fest was a tour of the battery assembly plant, which supplies modules for the X5 and X3 Plug-in Hybrid Electric Vehicles (PHEVs). The tour was super informative, and as a bonus treat I was able to drive the X5 PHEV prototype under the watchful and very informative eyes of Manager of Connected e-Mobility for BMW Jan Friemann. There were even data cables still on the floor of the "mule." It drove well, and BMW utilizes an electric stepper motor in the powertrain so transitions between gasoline and electric power cannot be felt. The whole process is super seamless, with impressive power and all the luxury you expect in a BMW SUV.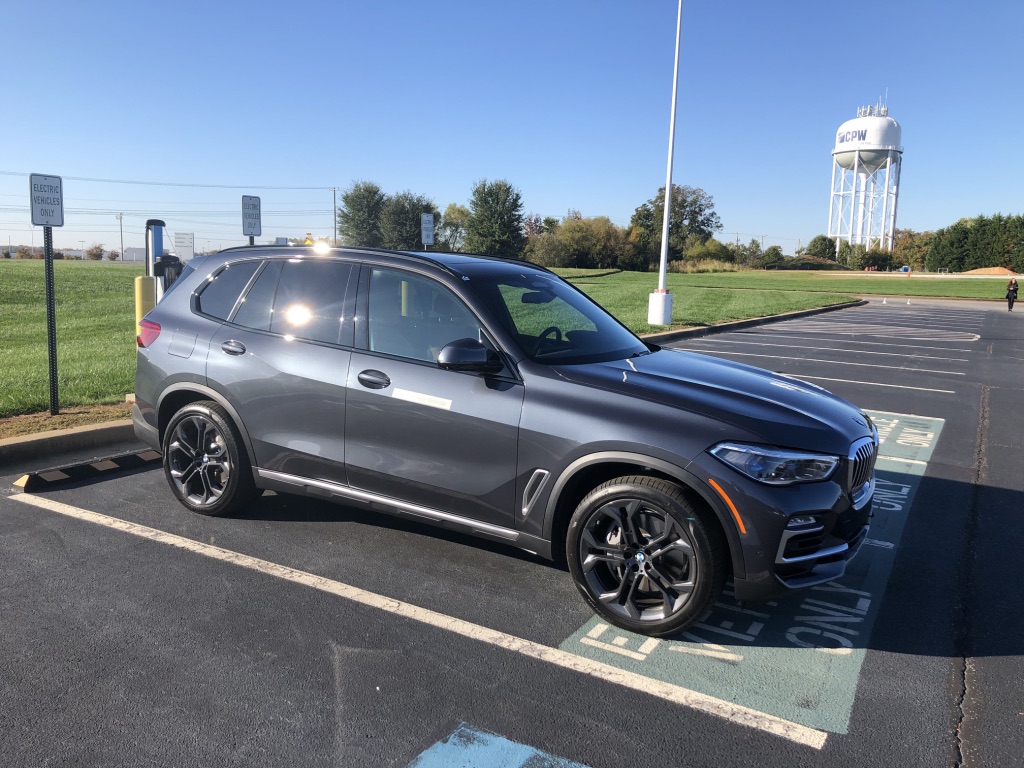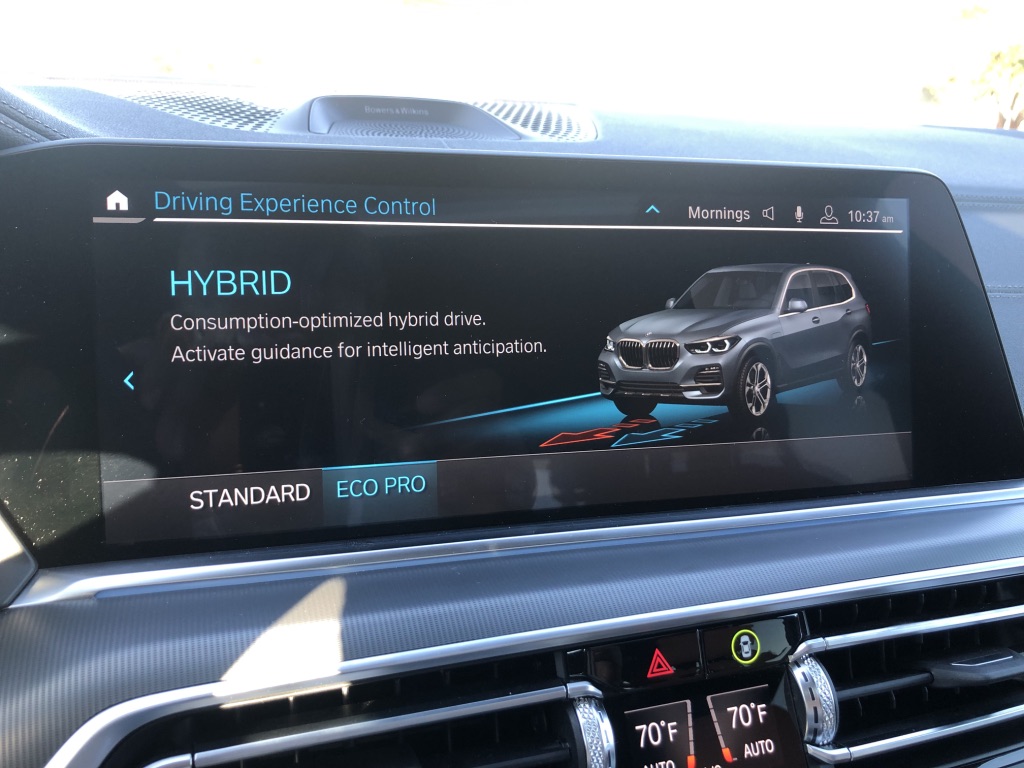 Am I full yet? For sure. It was a super, well organized event. I wish it would expand to two full days as I did not have time to experience the track events. I did compete in the autocross time trials in the BMW M2 cars, where my 24" lap times were handily bested by my colleagues with superior track driving skills.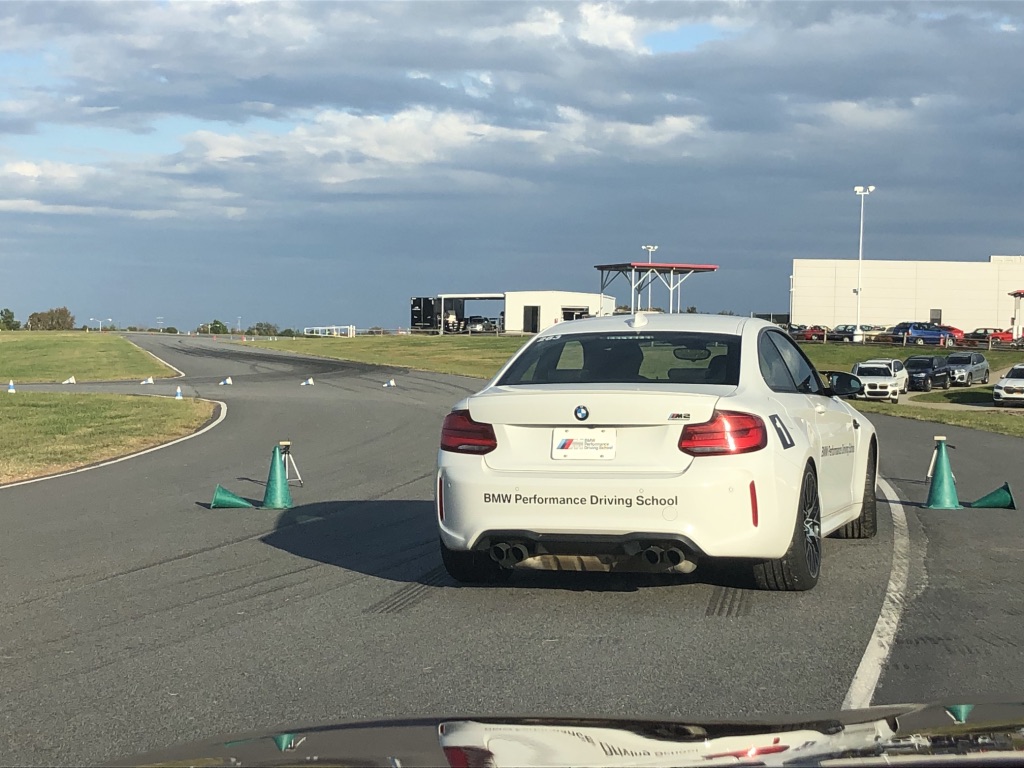 Well done BMW Group!