Drivelatino
Volkswagen of America announced a collaboration with DonorsChoose.org, an online charity dedicated to supporting teachers with funding for classroom projects and basic supplies. This partnership gives customers, dealers and employees a chance to help teachers prepare for the new school year while driving something bigger than ourselves.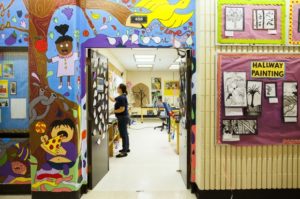 The average public school teacher spends $479 on school supplies. At DonorsChoose.org, teachers request the resources their students need to thrive and donors can choose the ones they want to support. When a project is fully funded, all the requested items are purchased and shipped directly to the school. 
Volkswagen's $1 million donation includes both a corporate donation to DonorsChoose.org to directly fund selected classroom projects, as well as funding for DonorsChoose.org donation cards pre-loaded with funds from Volkswagen: these are available for dealers to give to customers during the Summer Event. Customers who receive a donation card will be able to visit the web site and select a classroom project that Volkswagen will support.
Volkswagen also inviting employees to participate in the giving program by offering to match employee contributions from $25 to $2,500
Volkswagen of America announced a new direction for the brand last month, built around responsibility, innovation and how a major automaker can help contribute to the greater good. This is the first major opportunity to demonstrate what it means to Drive Bigger, and helps kick off the "Drive Bigger" Summer Event, which will offer great deals to customers on select 2019 Volkswagen models.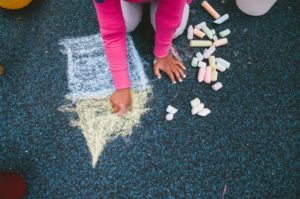 "Education in our public schools is a fundamental foundation for every student in this country, and DonorsChoose.org is able to support thousands of teachers and students each year," said Jim Zabel, Vice President of Marketing for Volkswagen of America. "The Drive Bigger Event will allow us to turn our words into action.  We think our role as a car company can be much bigger than just building vehicles that take students to and from school.  With a focus to support teachers and classroom projects across America, we hope to encourage our Volkswagen dealers and customers to drive something bigger than ourselves."
"DRIVE BIGGER"
To support the partnership, a fully integrated national and regional "Drive Bigger" Summer Event campaign kicks off and includes TV and radio spots, digital, social and point-of-sale assets in both English and Spanish language versions.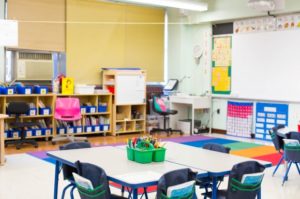 About DonorsChoose.org
Founded in 2000 by a Bronx history teacher, DonorsChoose.org has raised over $830 million for America's classrooms. Teachers come to DonorsChoose.org to request the materials and experiences they need most for their classrooms, and donors give to the projects that inspire them. To date, 3.7 million people and partners have funded 1.4 million projects on the site, reaching 34 million students and making DonorsChoose.org the leading platform for supporting U.S. public schools. DonorsChoose.org is the only crowdfunding platform that vets each request, delivers materials directly to schools, and captures the impact of every funded project with photos, thank yous, and a cost report showing how each dollar was spent.◊