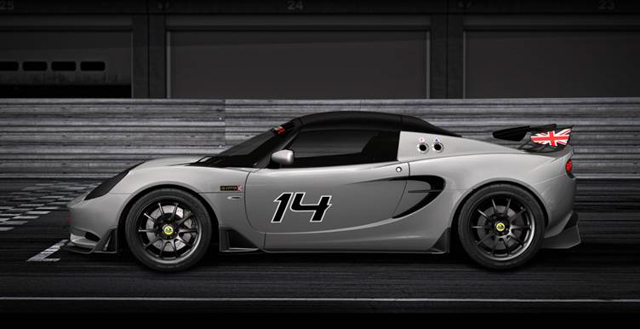 Lotus' flyweight sports cars are sometimes forgotten in the shadow of the V10-powered hypercars that dominate the exotic scene, but the company is just as hard at work improving the product as the competition. At this year's Autosport show, the marque showed off a range of new performance accessories as well as a new model--the Elise S Cup R.
More than just an appearance package, the Elise S Cup R is an evolution of the roadgoing Elise S. Upgrades include ECM mapping that's designed specifically for motorsports. It's designed to be an entry-level track car, so Lotus has done the aerodynamic work for you. A new front splitter, side winglets, a rear diffuser and wing, and sill extensions, the Elise S Cup R produces more downforce than the street car and shaves several seconds off of lap times. The car's also available with bespoke livery to give it a unique look on or off of the track. The Elise S Cup R joins the Exige V6 Cup and Exige Cup R as a race-ready road car.
Rupert Manwaring, head of Lotus' motorsport department, said, "Whether the focus is racing or simply developing your driving skills on a race circuit and having fun, the incredible handling and ease of use with low running costs make the Elise S Cup R an intelligent choice."
Lotus also reminded drivers of the Lotus Driving Academy, which provides Lotus owners with a chance to race their cars on weekends. The global Lotus Cup racing series is also open to owners.