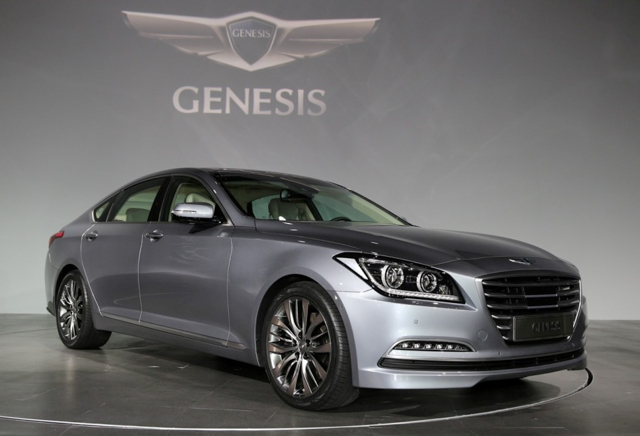 Is the Google Glass wearable device the next step in personal infotainment? Hyundai seems to think so, and it's taking steps to be the first to integrate such devices into its cars. The Korean manufacturer announced this week that the 2015 Genesis will offer an expanded version of its Blue Link infotainment system that will work with Google Glass and similar wearable devices.
Remote interaction with the new Genesis is accomplished via new Blue Link Glassware application. Adapted specifically for the small screens of wearable devices, the app provides vehicle information and alerts about maintenance schedules, access to remote start and remote lock and unlock functions and a vehicle finder. Google point-of-interest location is also available. Blue Link is cloud-based, so adapting it functions to smaller devices like Google Glass is a natural evolution.
"We see wearables as a technology trend, expanding from fitness and health monitoring to broader applications," said Barry Ratzlaff, executive director of Hyundai's Customer Connect and Service Business Development. "As a leader in connected car technology, we're always exploring new ways to use technology to enhance the ownership experience for our customers. Wearables are a great way to extend the experience outside of the vehicle by leveraging these small screens to quickly access remote features and deliver timely vehicle information."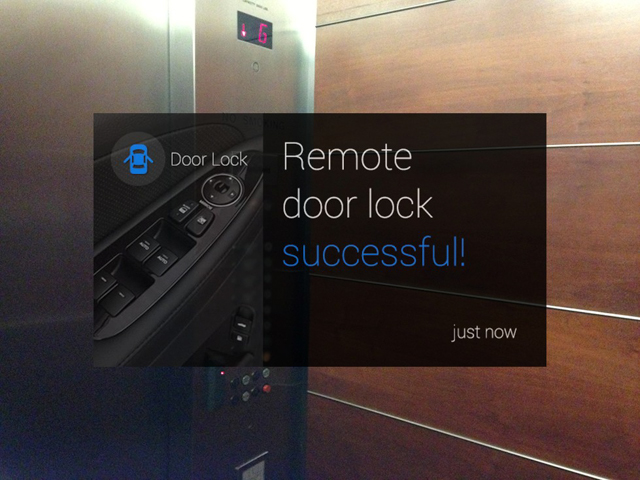 The availability of wearable device connectivity will put the new Genesis on the cutting edge of technology and vehicle amenities. Hyundai plans for the 2015 Genesis to be as much of an eye-opener as the most recent Sonata and Elantra have been; let's see if the luxury car market is ready for it.