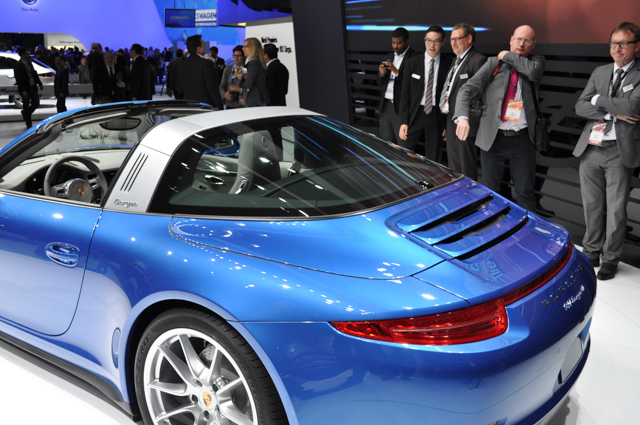 It's hard to imagine a "retro" Porsche 911, since the car has stayed reasonably true to its roots for the duration of its fifty-year, multi-generation production span. That said, the latest 911 variant is a familiar twist on a classic car: the 911 Targa.
The new Targa is very much the same as the classic, right down to the satin-silver trim panel on the B-pillar. A handsome wraparound rear windscreen also sets the 911 Targa apart. Porsche has also updated the classic concept with a modern touch: the center roof section opens automatically, stowing itself behind the seats with the touch of a button.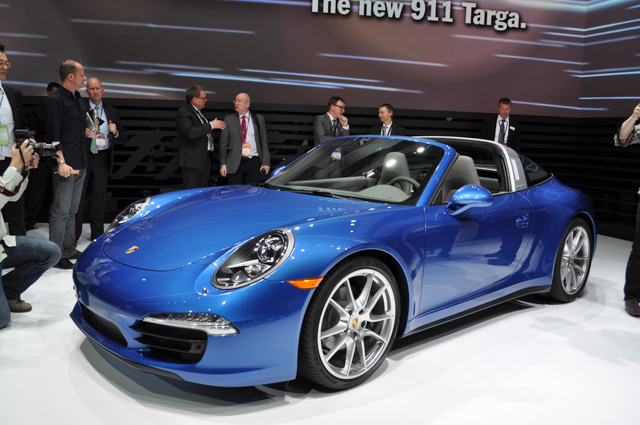 To balance the revised roof both dynamically and aesthetically, the 911 Targa is available only as an all-wheel drive model, inheriting that car's wider rear body. It's available in 4 and 4S format. Like the standard 911, the 911 Targa 4 is powered by a 350-horsepower 3.4 liter boxer six-cylinder. The Targa 4S bumps the displacement to 3.8 liters and the horsepower to 400. The PDK dual-clutch seven-speed automatic transmission and Sport Chrono packages are optional.
Starting price for the 911 Targa 4 is $101,600, and the 4S starts at $116,200. The new 911 Targa goes on sale this summer.