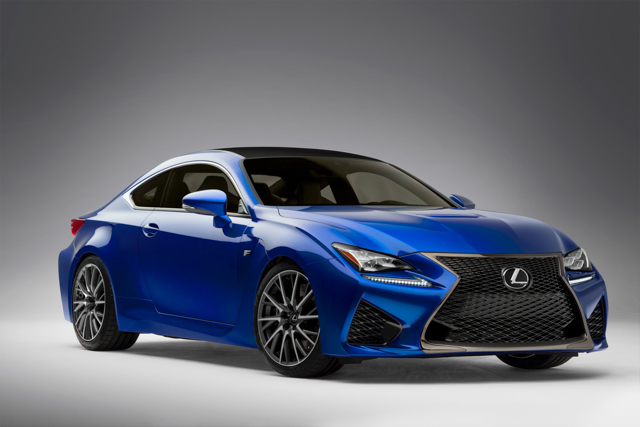 To be honest, Lexus doesn't have much of a high-performance history. The company has produced a few impressively quick vehicles, like the IS F and LFA, and it's had some success in racing as well. In general though, the Japanese luxury manufacturer isn't known for creating pavement-shredding, pulse-pounding vehicles. That could change with the new RC F; Lexus' new sports coupe is a modern performance car that calls forth the spirit of many classic sports cars.
It's more than just the front-engine, rear-drive layout and the brilliant blue color that call to mind cars like the Shelby 427 Cobra. Based on the new RC coupe, the RC F has a purposeful and hunkered-down look that speaks loudly of modern performance. The car can back up that claim as well, with a 5.0 liter 32-valve V8 under the hood producing 450 horsepower. The RC F routes that power through an eight-speed automatic transmission with paddle shifters, and includes a torque vectoring system to keep everything headed in the direction the driver wants. An active rear spoiler and functional air outlet on the hood improve downforce at higher speeds.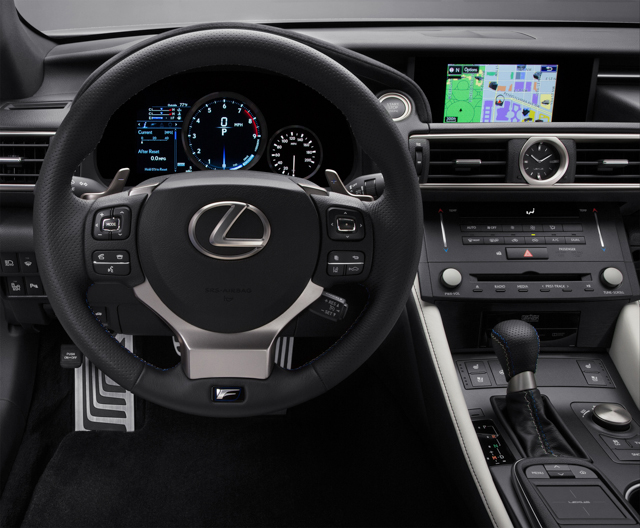 This car is all about performance, but the engine has the unique ability to switch between high-efficiency Atkinson and high-performance Otto-cycle operation. Most hybrids use the Atkinson cycle for their gasoline engines, and the RC F utilizes the more efficient mode when cruising to save fuel. Open the throttle up, and the car automatically switches back to the more conventional Otto cycle.
The RC F goes on sale later this year, as an early 2015 model.