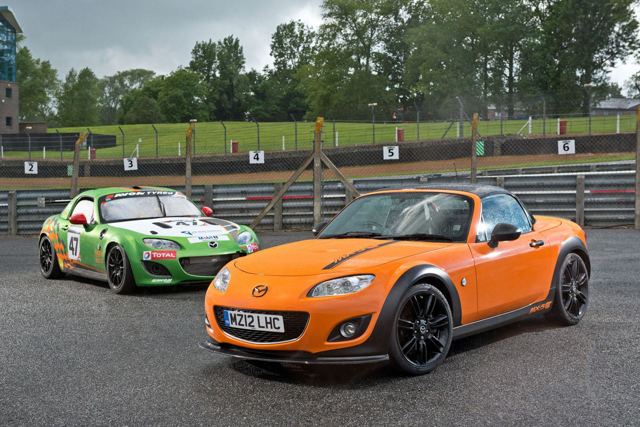 Being a big fan of both Mazda's MX-5 and orange sports cars, it was great to hear through the grapevine that Mazda's cool MX-5 GT show car, which debuted at the Goodwood Festival of Speed last year, might make it to the street for real.
Production plans appear to be go for the car, but the news isn't as good as it could be: the car will be available as an aftermarket kit, and there is no word on U.S. sales as it's being produced by Mazda UK's race-preparation team Jota.
Jota's contribution includes an upgraded ECU and sport exhaust that boost the 2.0 liter four-cylinder's power output to 205. The suspension has been tweaked, and the concept car's blackout fender flares, body kit, splitter, mirror caps and fog light surrounds are also reportedly part of the package. Jota also provides a three-year warranty.
With a legion of loyal Miata fans in the U.S., there's a good chance that Jota's MX-5 GT kit will find its way to our shores as well, either officially or by other means. Paint one black and orange, just for Driving Fans, okay?