The upcoming Porsche Macan is scheduled to make its official debut at the Los Angeles Auto Show shortly, but the company has let some almost-undisguised photos slip on its Facebook page. Perhaps "let slip" isn't exactly the right word, since the Porsche PR folks must have known that the pictures of the new premium sport crossover testing in a variety of environments would catch the attention of Porsche fans everywhere.
Found in a folder called, "Perfect lines: the design of the new Macan," the latest photos show the Macan's Cayenne-writ-small styling, featuring a more aggressive face, LED headlights and a tailgate-mounted spoiler. The Macan also shows off its bad-road credibility with photos of the vehicles testing on muddy trails.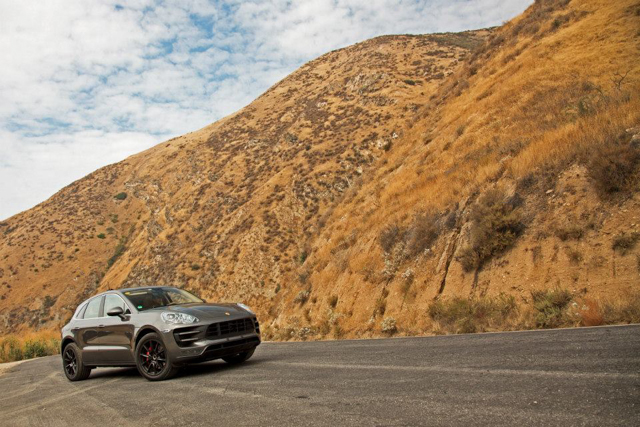 Pricing is expected to start around $50,000 when the Macan goes on sale this December. The car is expected to share the new 3.0 liter twin-turbo six-cylinder that currently powers the Panamera and other cars, and will likely inherit the larger 3.6 liter twin-turbo as well. A smaller entry-level engine is also possible. Expect Porsche's excellent PDK seven-speed dual-clutch transmission to make an appearance as well. The all-wheel drive system will likely follow Porsche's rear-biased template also seen on the Panamera and Cayenne. The Macan also features a staggered wheel setup, with wider tires on the back.
Though it's not a favorite of the purists (who really should have gotten over the fact of Porsche making four-doors by now, after the success of the Cayenne and Panamera), the Macan is an important vehicle for Porsche, as it enables expansion into the growing premium-crossover market. Porsche has added shifts at its Leipzig factory and built a new paint shop in preparation for the vehicle's debut. The expansion is the biggest construction project in Porsche's history.